Dave Grohl's Stunning Net Worth Revealed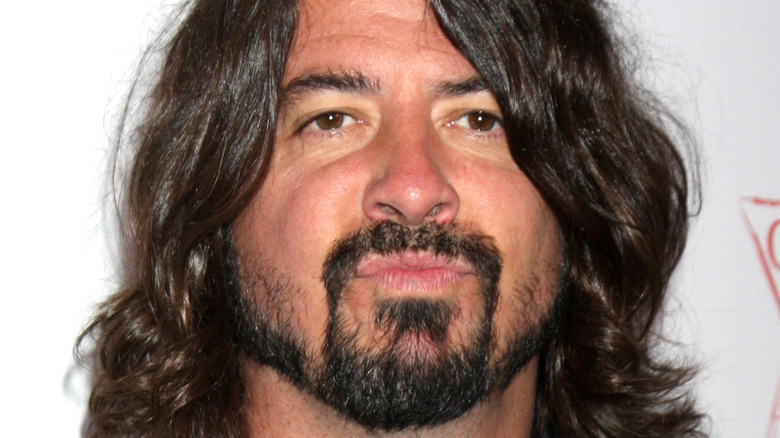 Shutterstock
Rock legend Dave Grohl has created an incredible career for himself as the lead of a variety of unforgettable bands. Grohl's childhood consisted of taking part in bands that helped paved the way for perhaps the most career catapulting moment of his professional career: His joining of Nirvana. Grohl was joined by Krist Novoselic and Kurt Cobain, the trio's combination of sound led to the band becoming one of the most prolific bands of the 1990s. Indeed, after the disbanding of the group — which many attribute to Cobain's suicide — Grohl eventually started his own group in 1995, an indie rock band that is still active to this day (via The New York Times).
So with an impressive career such as this one, how much has the 52-year-old amassed over the years? According to TheThings, Grohl is worth a whopping 300 million dollars.
Grohl has been given this nickname as a result of his kind personality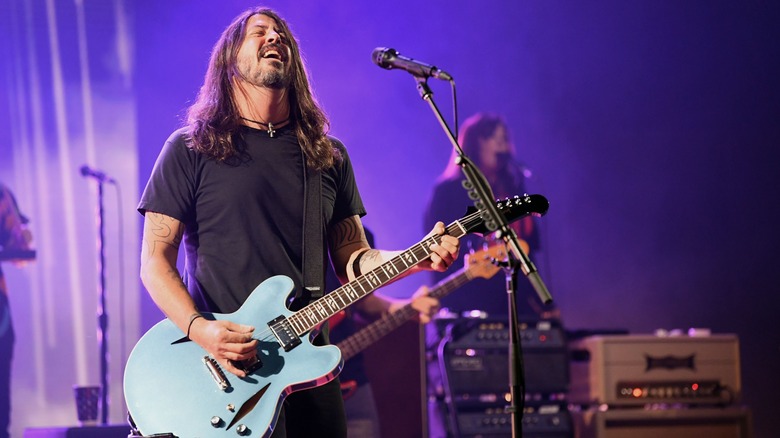 Kevin Winter/Getty Images
The Ohio-born grunge musician has gained such financial success as a result of his various business ventures, album sales, band involvement, live performances, as well as guest appearances (via The Sun). While his drumming career with Nirvana is perhaps what gained him his recognition, his creation of Foo Fighters and subsequent relevance over the past many years has kept him a household name. But fans aren't only obsessed with his musical prowess, but his overall kind demeanor. In fact, he has been deemed "The Nicest Man In Rock" (via Cheat Sheet), which has given him an incredibly positive reputation and can perhaps explain why he is still so relevant. In response to the title, Grohl remained humble and said he doesn't think it's true. "I've met a lot of other musicians that are much more kind and generous than I am. Here's the thing — I've always looked at music as a community. ... So ever since I started travelling around playing music, I loved — when I show up to the Reading Festival or Glastonbury or whatever, one of the first things I do is just start knocking on the doors backstage with a bottle of whiskey in my hand" (via Tone Deaf).