What We Know About The New Netflix Show Featuring TikTok's Hype House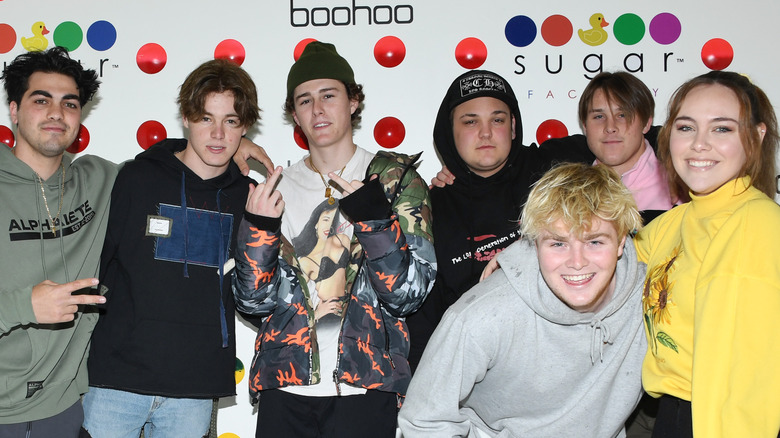 Jon Kopaloff/Getty Images
Pretty soon, the For You page on TikTok won't be the only place you can see the TikTokers of Hype House. On April 22, Netflix announced that they're working on a reality series surrounding the collective of famous TikTokers, according to Variety. 
While fans can already see their fave members of Hype House on TikTok, Instagram, and in their YouTube vlogs, this new reality show will showcase the behind the scenes and everyday lives of the social media superstars. Right now, the new series is untitled and there is no official release date, according to The Verge. However, the synopsis claims that the show will "open [the Hype House's] lives to the world and show a side of themselves and their relationships we've seldom seen", according to People. 
This is just one of many upcoming reality shows featuring TikTokers. You may remember that Charli D'Amelio and her family are getting their very own Hulu series, and the boys of Sway House have their own reality series on Facebook Watch. But this will be the first TikTok crossover to Netflix, which has over 208 million subscribers around the world (via The Verge). 
Who will be appearing in the Hype House Netflix series?
The Hype House was created back in December 2019 by Lil Huddy and Thomas Petrou (via The New York Times). Over the years, it has seen new members join and other members move on. For instance, both Charli D'Amelio and her sister Dixie D'Amelio were original members of the Hype House, but the two left in 2020 to pursue their own ventures (via Insider). Addison Rae was also once a member who is now hanging out with the Kardashians. So, you might be wondering, who is still in the Hype House and will be in the Netflix series? 
According to Deadline, the cast of the Hype House Netflix series includes faves like Lil Huddy, Petrou, Kouvr Annon, Sienna Mae Gomez, Larri Merritt, Alex Warren, and Jack Wright. Nikita Dragun is not officially a Hype House member, but will also be appearing in the show (via Seventeen). Combined the cast has over 124 million followers on TikTok, so you can expect the series to have a big following as well. According to Petrou's most recent vlog, the crew is almost done filming even though it "will not come out for awhile." Until then, you can check them all out on TikTok to pass the time.