Who Has Sold More Records, Miranda Lambert Or Blake Shelton?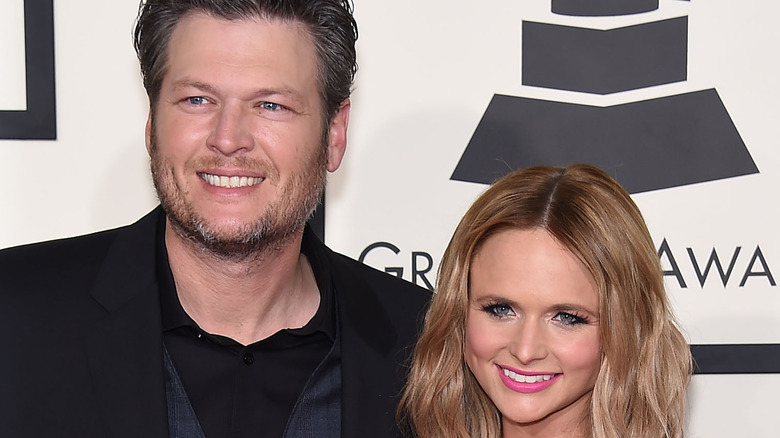 Shutterstock
Former country superstar couple Blake Shelton and Miranda Lambert have dominated the country music world for over a decade now. 
From Shelton's soulful hits like "Honey Bee" and Lambert's anthems like "Little Red Wagon," it's no wonder they've sold so much between the two. Both of them started their careers around the start of the new Millennium, and it didn't take long for either to hit the spotlight (via Biography). The pair were together from 2006 to their shocking divorce in May 2015, but that hasn't stopped either from finding love again. 
Lambert remarried to NYC police officer, Brendan McLoughlin in 2019 – who later retired to become his wife's security – and the pair seem as happy as can be (via Biography). As for Shelton, he's made headlines for the past few years with his romance and engagement to singer Gwen Stefani (via Heavy). So the two have found love and insane success in the music industry. But the question remains: which one has sold more music over the years?
And the winner is... Blake Shelton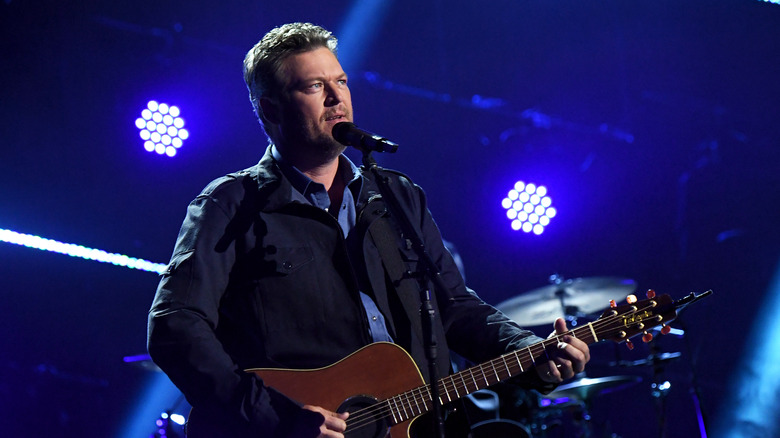 Kevin Mazur/Getty Images
According to FOX Business, Blake Shelton has sold more than 10 million albums worldwide and 35 million singles, while Miranda Lambert has sold about seven million records in the United States, per Rolling Stone. While it's super close, Shelton has undeniably sold more compared to his ex-wife.
The shocking thing is that the pair have almost the exact same amount on their discography. Shelton has come out with 11 studio albums, starting with his debut, self-titled album in 2001 that ended up going platinum. Five of his albums ended up going platinum, with the rest going gold. Along with that, he's released five compilation albums, four EPs, and 51 singles that have sold over 35 million copies (via Discogs). 
Lambert has come out with eight studio albums, one EP, a soundtrack album, and 50 singles (via Discogs). While they're neck and neck, it appears Shelton is the winner of this country music battle.