Blake Shelton Says This Is When He Hopes To Marry Gwen Stefani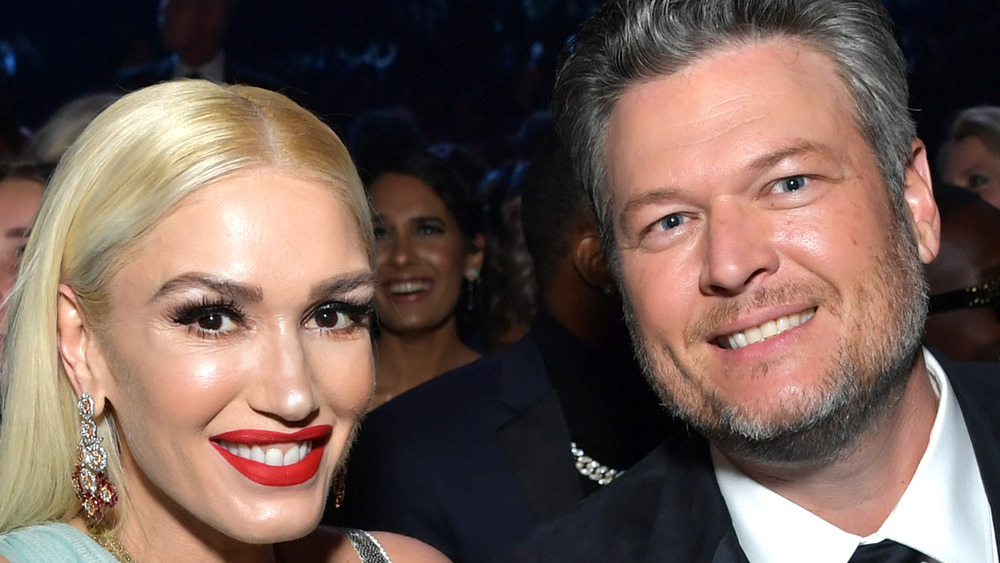 Emma Mcintyre/Getty Images
Blake Shelton and Gwen Stefani are one of music's most adorable couples. The fan favorite duo struck up a relationship in 2015, after Stefani was hired as a judge alongside Shelton on NBC's The Voice. Both singers were fresh off of divorces, as Stefani had just split with her longtime husband Gavin Rossdale, and Shelton had ended his relationship with wife, Miranda Lambert (via Us Weekly). The couple announced their engagement in October 2020 via an Instagram post, where Stefani showed off her diamond sparkler, per Billboard.
Since that time, fans have been dying to know when and where the couple planned to tie the knot. According to Hello! magazine, the duo previously revealed that they put their wedding plans on hold due to the COVID-19 pandemic. "I would rather not have masks and that kind of thing. Even when you cut it down to just family, it's too many people for COVID so we're sort of going to see what happens in the next few months," Stefani recently told Ryan Seacrest on his radio show. However, it seems that the pair may have now set a date for the big day.
When their wedding does happen, it will be more like a concert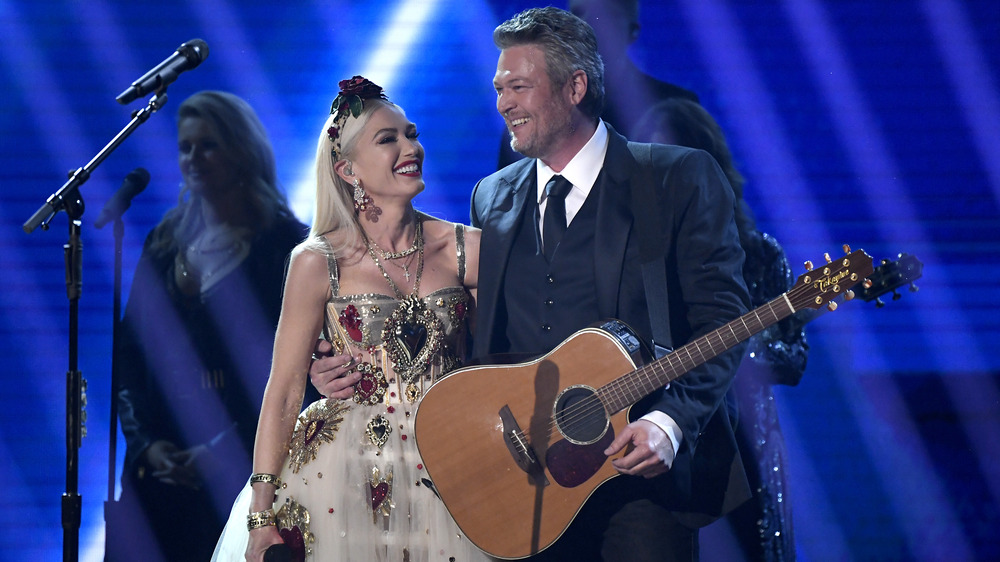 Kevork Djansezian/Getty Images
This week, Blake Shelton teased plans about the big day when he appeared as a guest on the Today show. Shelton revealed that he and Gwen Stefani are shooting for a summer wedding. The country singer told Hoda Kotb that summer would be the perfect time to hold the ceremony so that he can relax and have plenty of time to enjoy life as a married man before he heads back to The Voice for his coaching duties (via USA Today). "I'm afraid if she and I wait until next November, then I'm right back into The Voice cycle again, and I really want to be able to have plenty of time before and after, so hopefully this summer," Shelton said. "I think we're right here at the point with COVID, it looks like it may be okay, but don't know, so that's tentatively the plan."
As for the wedding day entertainment, Shelton said their nuptials will be like a concert. "It's starting to sound like a Coachella lineup here all of a sudden," he said. "I got all these superstars saying they're gonna do it. We really don't know. I'd love to be able to take everybody up on their offer and have this amazing concert wedding, but you know how it is. We're just waiting every day just like everybody else to see what our summer's gonna look like and then go from there."