Bridget Moynahan Reveals The Advice She Would Give To Her Younger Self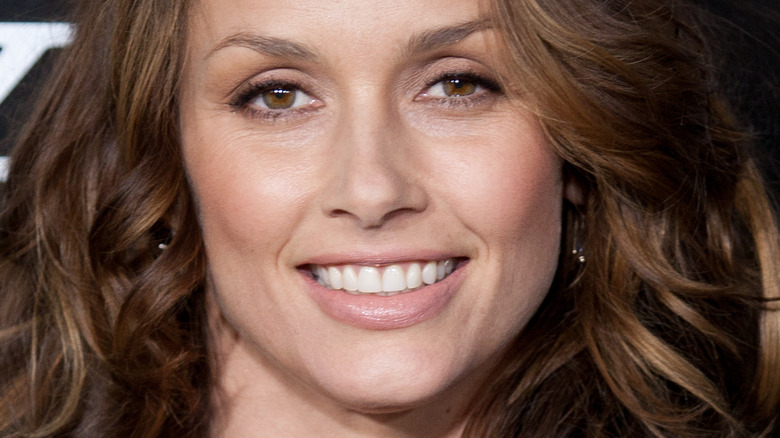 Shutterstock
You may know model and actress Bridget Moynahan best as Mr. Big's wife in Sex and the City or as a former flame of Tom Brady or from her bartop dancing in Coyote Ugly or as a star of "Blue Bloods" on CBS. However you may know her, you might be surprised to realize the still fresh-faced actress is turning 50. Such a milestone birthday would get anyone thinking about their past, and Moynahan shared with NewBeauty some advice she would give to her younger self.
She started with a bit of a joke, "There's so much I wish I could tell my younger self! For starters, 'Buy some property in New York City!' Back then, not now." But then she got more reflective, saying, "I think one of the things I could've done better at is trusting my gut a little more. Whether it was, 'Yes, it's OK, just take that job,' or, 'Don't take that job,' or, 'Leave the party now.'"
Moynahan also discussed how she might have approached her life as a model differently, saying, "I've always had a real homebody mentality and, when you're modeling, you're away all the time." She explained that, as a result, she would either be wishing to be back home or she would make a home wherever she was, but in hindsight, she says that she would have instead embraced "every single opportunity without worrying about that so much."
Bridget Moynahan is living the advice she'd give to her younger self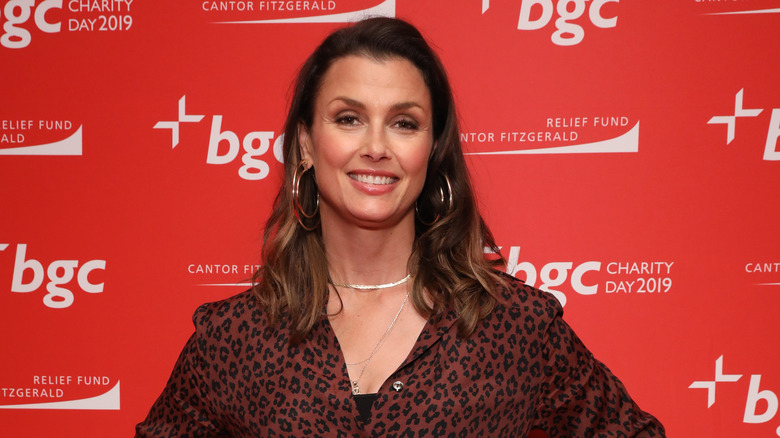 Robin Marchant/Getty Images
Moynahan talked with SELF back in 2010 about her life after the very public breakup in 2006 between her and football star Tom Brady, with whom she shares a child. It sounds like 10 or so years ago, she was working toward trusting her gut more no matter what life threw at you. "Whatever it is, you find a way to take a breath and step back and keep calm and carry on ... and maybe not send that email, or make that phone call."
Another lesson she seems to have learned as she's growing older is how to take care of her skin. "I grew up washing my face with Ivory soap and never using anything fancy," she told NewBeauty. "Now, I'm much more conscious of what I apply. There are so many great, more natural products now — things I would categorize as having less chemicals and really making an effort to be more natural."