Alexandria Ocasio-Cortez Has Some Thoughts About Joe Biden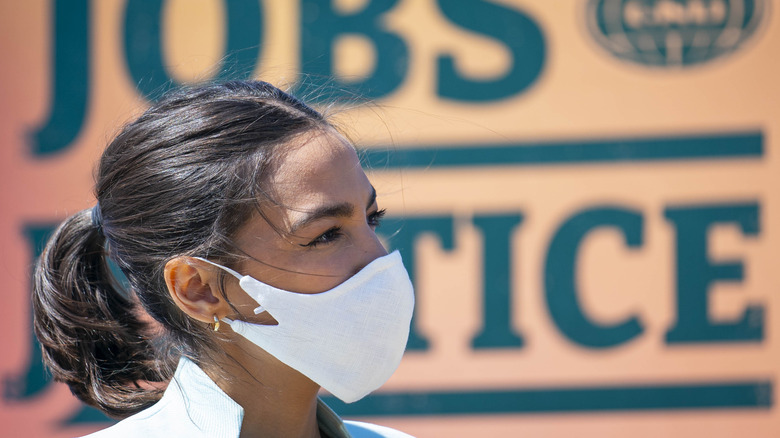 Sarah Silbiger/Getty Images
If you want to know what the progressives think of President Joe Biden's first 100 days in office, you can take a cue from New York Representative Alexandria Ocasio-Cortez, who offered her assessment during a virtual town hall meeting. She said: "The Biden administration and President Biden have definitely exceeded expectations that progressives had ... I think a lot of us expected a much more conservative administration" (via Insider). 
The Guardian, who also reported Ocasio-Cortez's frank, if not surprising, positive assessment of the Biden administration, said the remarks likely stem from the White House's move to pass the $1.9 trillion coronavirus relief bill. Also known as the American Rescue Plan, the package — which was passed with no Republican votes, offered the public more help including larger stimulus checks, more unemployment aid, support for small businesses, rental assistance, as well as an increase in food stamp benefits (via CNN). Still, progressives were disappointed in their inability to pass a motion to raise the federal minimum wage to $15 an hour. 
Progressives say more work needs to be done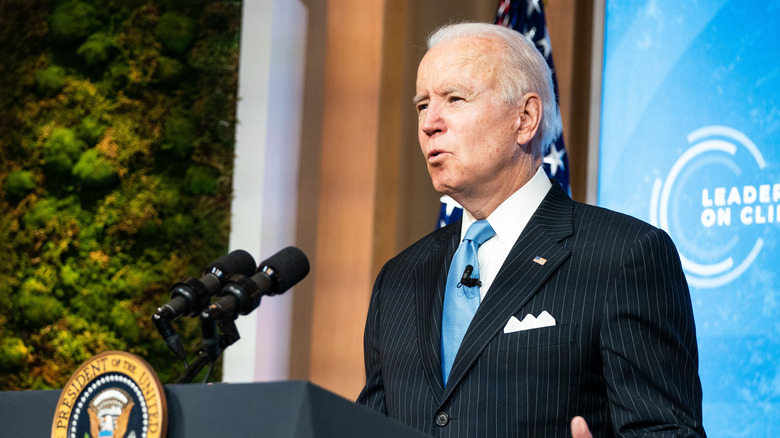 Pool/Getty Images
Progressives like Ocasio-Cortez are now focused on the president's next big ticket proposal, the American Jobs Plan, which looks to spend $2.2 trillion on building new infrastructure, but there are complaints that the package is inadequate. "I think the infrastructure bill is too small. I have real concerns that the actual dollars and cents, and programmatic allocations of the bill, don't meet the ambition of that vision, of what's being sold," she says (via The Guardian).  
Insider says the sentiments expressed by Ocasio-Cortez are similar to those voiced by the Congressional Progressive Caucus headed by Rep. Pramila Jayapal, who also said that "we believe this package can be substantially larger in size and scope." The Biden White House plans to use the Jobs Plan to deal with infrastructure issues including provide clean drinking water and better broadband services, build affordable housing, improve transport infrastructure like highways, public transit, airports, and rail services (via The Washington Post).