Why This Year's Oscars Location Has Twitter Seeing Red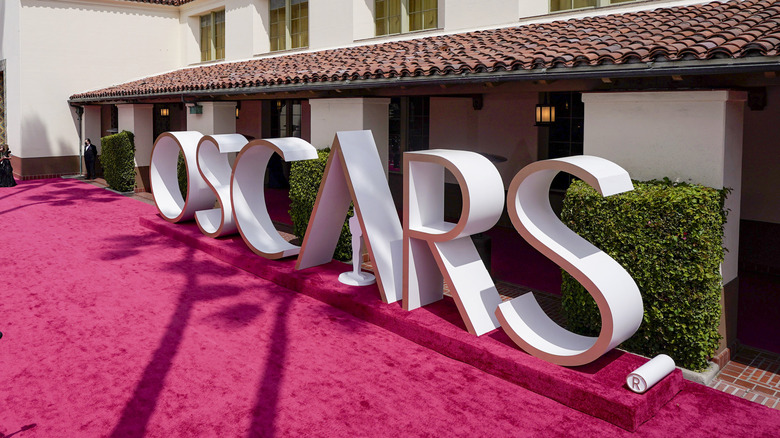 Pool/Getty Images
This year's Oscars are already coming under fire for not requiring masks from attendees (via Elle), and now another aspect of the ceremony is proving just as controversial. While actors like Daniel Kaluuya, Margot Robbie, and Amanda Seyfried arrived wearing thousands of dollars worth of gorgeous evening wear, the Academy Awards' location has fans calling celebs and producers "hypocrites" (via Twitter).
The award show is being held at Los Angeles' Union Station, a place known for the "hundreds" of homeless people who live there (via Daily Mail). Shockingly, unidentified officials reportedly ordered the homeless to leave ahead of the ceremony because "it looks better for the image." In fact, one homeless man named DJ told Fox 11 that they were "forced" to leave, with officials threatening people in tents that their stuff would be demolished if they refused to go.
Twitter users immediately took offense at the Oscars' location choice, taking to the social media platform to voice their major disappointment -– and as expected, they didn't hold back.
Viewers are calling Hollywood celebs 'fake woke'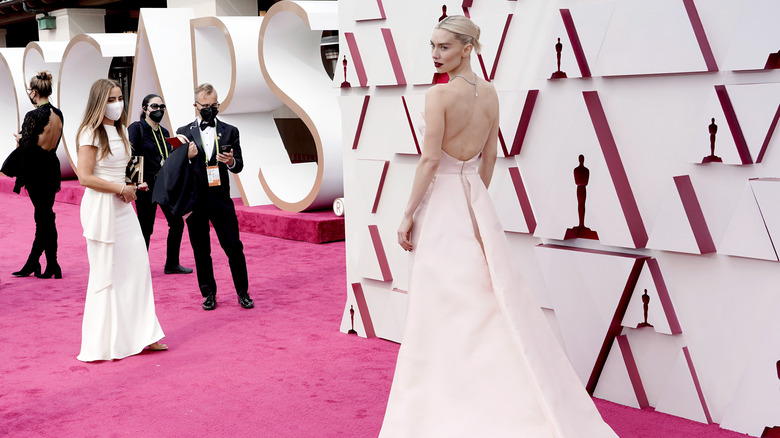 Pool/Getty Images
In response to the Oscars' location choice, one Twitter user wrote, "Did #theoscars2021 really evict or arrest the homeless community at Union Station so that rich entitled people can throw a pointless party?" Another was just as angry, tweeting, "I'm thinking about all the homeless people who were thrown out of Union Station for the @TheAcademy can throw this boring spectacle." 
Although Twitter users' outrage is unlikely to die down anytime soon, Academy Awards' officials are assuring it's not what it looks like. An Oscars representative told Fox 11 that they have "worked with several community, county and city nonprofits to limit disruption for Union Station's homeless population, including the Los Angeles Homeless Services Authority and People Assisting the Homeless" (via Yahoo! News). In a similar vein, L.A. City Council member Kevin DeLeon assured the outlet that "despite irresponsible rumors, NO unhoused residents are being forced to relocate."
Even though it is still unclear whether homeless people were forcibly removed from Union Station ahead of the Oscars, viewers are adamant about the hypocrisy. One Twitter user made the irony clear with. "Homeless people are being swept aside from Union Station so the Academy Awards ceremony can award a film called 'Nomadland' about homelessness," they tweeted.