Yvonne Strahovski's Net Worth Is More Than You Think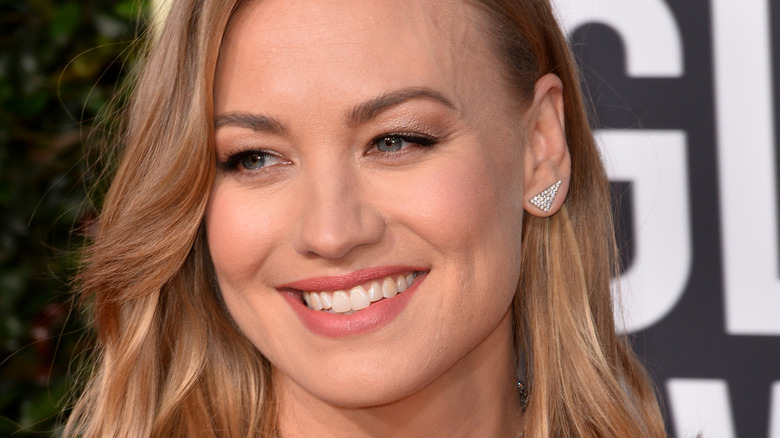 Shutterstock
Born July 30, 1982, Australian actress Yvonne Strahovski has been on your TV and film screens for longer than you may even realized. Strahovski started acting fairly young at the age of 12 at her local school, but began her professional career in the early 2000s (via Cinema Blend). 
In 2007, she starred as Sarah Walker in the series "Chuck" until 2012, but she worked a lot of roles in between her time on the hit show. And if you didn't binge "Chuck," chances are you binged the thriller series, "Dexter," and saw her as the fan favorite Hannah McKay (via IMDb). Her most popular roles to date have been her starring role in "Stateless" and Serena Joy Waterford in "Handmaid's Tale," where she recently made an extremely emotional performance (via CheatSheet).
Along with her brilliant performances, she's signed onto the completed film, "The Tomorrow War" (via IMDb). With nearly 40 acting credits under her belt, fans wonder how much the Aussie is worth.
Yvonne is worth more than you think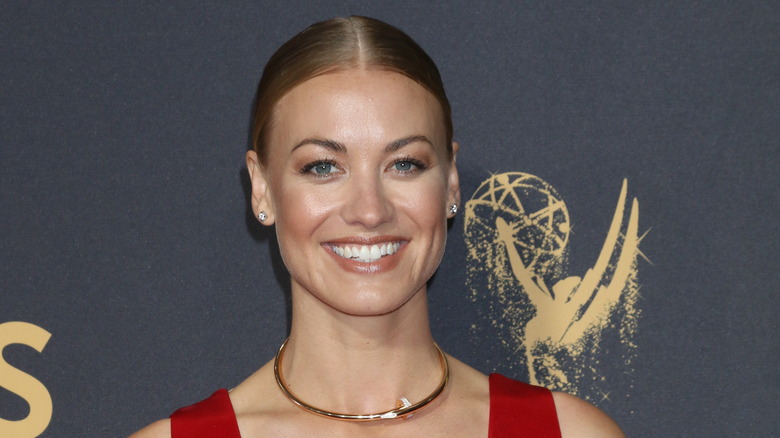 Shutterstock
According to Celebrity Net Worth, Yvonne Strahovski has an insane net worth of $12 million. However, it's unknown exactly what she made from her TV work, though it can be assumed that most of her wealth can definitely be attributed to her longtime TV work over the years and endorsements. 
In 2009, she purchased an open-concept, hillside Los Angeles home for over $850,000. She shared the home with her husband, Tim Loden and their first child. The property was decked out with high ceilings, private patio, a beautiful garden area, and a guest suite area that's easily convertible. 
However, a few years ago she put the property on the market for over $1.1 million. But that wasn't the only home the starlet has! As of 2012, property records from Trulia show that she also owns a stunning $2.1 million Beverly Hills Home that has four bedrooms and four bathrooms, (via Trulia).