How Alyson Hannigan Ended Up On How I Met Your Mother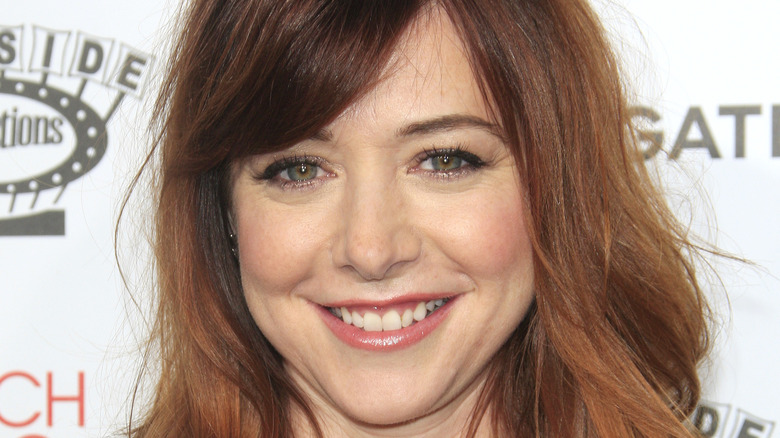 Shutterstock
CBS's "How I Met Your Mother" was one of the most popular television series of the early 2000s. The sitcom consistently earned high rankings and according to Hollywood Reporter, 12.9 million people watched the series finale. Though Ted Mosby (played Josh Radnor) is often seen as the face of the show, "HIMYM" would have never achieved the level of success it did if not for his friends Barney Stinson (Neil Patrick Harris), Robin Scherbatsky (Colbie Smulders), Marshall Eriksen (Jason Segel), and Lily Aldrin (Alyson Hannigan).
Hannigan perfectly portrayed the kindergarten teacher turned art consultant. She introduced audiences around the globe to the concept of "revertigo" — which is something many of us can relate to — and always kept the mischievous group in check, while still getting into a bit of fun herself now and then. While it's hard to imagine "HIMYM" without Lily, this lovable character almost didn't exist. Series creator Craig Thomas revealed the origins of Lily Aldrin in 2006 around the end of season 1.
Alyson was the first choice for Lily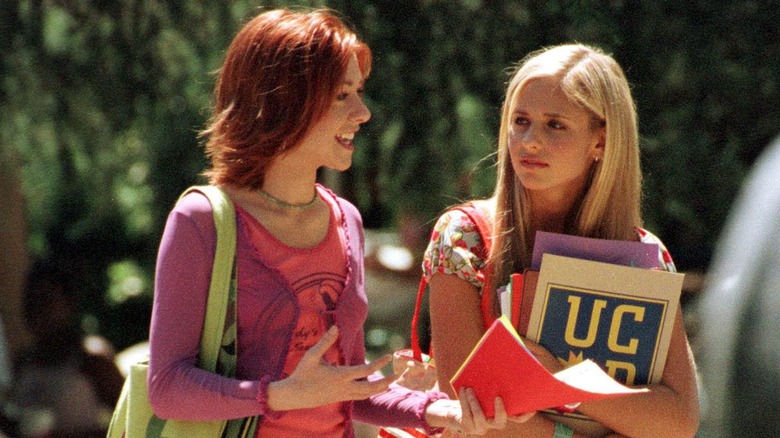 John Fagerness/Getty Images
Fans of "How I Met Your Mother" often know that Ted and Marshall are based on the series creators. However, in a 2005 interview with Zap2it, Craig Thomas revealed that the character Lily is based on his wife Rebecca Alson-Milkman. He explained that Alson-Milkman is a big fan of "Buffy The Vampire Slayer," which Alyson Hannigan starred in from 1997 to 2003 (Via IMDb). Craig said, "None of us knew about 'Buffy,' and my wife said, 'Watch 'Buffy." And we became almost embarrassingly huge 'Buffy' dorks to the point where I think Alyson is uncomfortable around us sometimes."
Later, at the 2006 William S. Paley Television Festival, he added that Alson-Milkman specifically requested Hannigan to portray her. According to CBR, he said he told his wife, "We're writing a pilot and we're going to make a character based on you." And she basically said, "'That kind of freaks me out. I'll let you do it if you can get Alyson Hannigan to play me. If you can get Willow!' And somehow it happened!"