Is The Dollar Shave Club Subscription Really Worth The Money?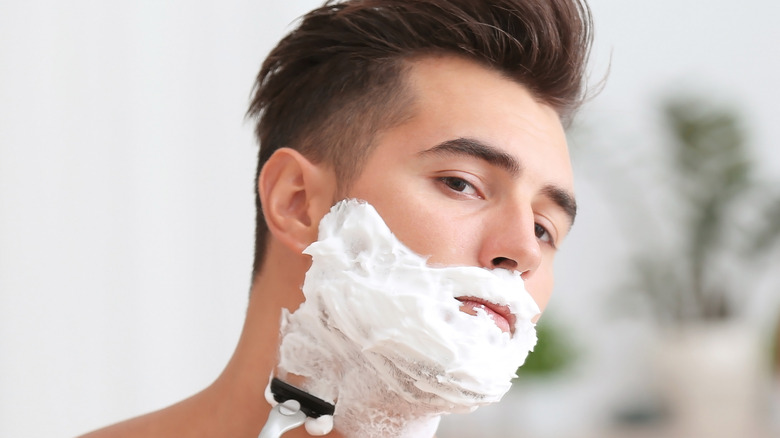 Shutterstock
Comedian Michael Dubin founded the Dollar Shave Club in 2011, and the subscription-based company has an odd origin story. While attending a Christmas party in 2010, a family friend asked if Dubin could help him sell 250,000 razors he'd recently purchased. Dubin reportedly offered an option: ship the razors to people's front doors at $1 a razor (via Convince and Convert). The idea took off, and Dubin quickly put together a promo video for the Dollar Shave Club that convinced former Myspace CEO Michael Jones to hop on board.
The razors are simple, and that's on purpose. In the video, Dubin asserts: "Do you think your razor needs a vibrating handle, a flashlight, a back scratcher, and 10 blades? Your handsome-ass grandfather had one blade — and polio" (via YouTube). Since then, the company has expanded and offers its customers the allure of a subscription based company — just be aware of hidden fees — as well as skin care products, deodorant, oral care, hair care, and shower products (via Dollar Shave Club website). 
Some were surprised when Dubin sold the company for $1 billion in 2016 (via Convince and Convert), but obviously the business was doing something right if was that valuable. 
Is Dollar Shave Club worth it? Real people weigh in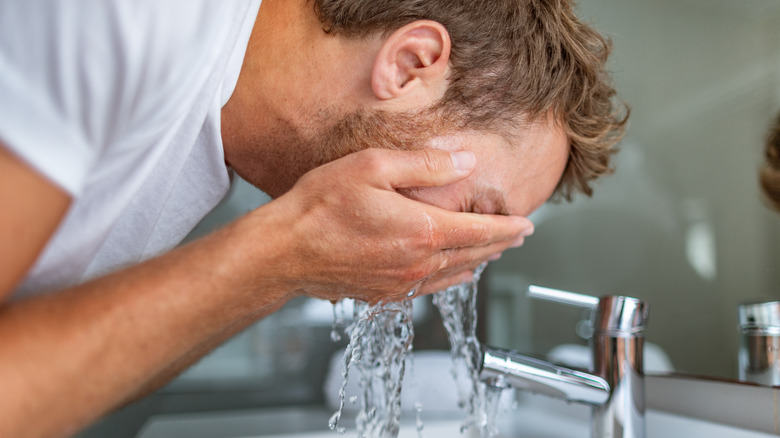 Shutterstock
Before you sign up for a subscription service, it makes sense that you want to have a realistic idea of how much you'll enjoy it, so here's the inside scoop on Dollar Shave Club. The way the service works is pretty straightforward — you begin your subscription with a starter pack, which typically includes "two replacement cartridge refills, a handle and shave butter for $5" (via CNET). Two weeks later, you receive replacement cartridges and butter for $25. Your kit is customizable, and you also have the option to add on other grooming items like toothpaste (just make sure you're using the right toothpaste for you). 
Money Saving Mom reviewed Dollar Shave Club and was overall happy with her experience. She wrote that she "definitely surprised [herself] with liking Dollar Shave Club" after being "skeptical" about the subscription-based company. 
"I've found myself agreeing with all the positive Dollar Shave Club reviews! The razors have held up well for me and they give a clean shave," she wrote. "I think they work just as well as razors that cost more than $6 for a razor + 4 cartridges ... I've now been using Dollar Shave Club for a couple of years and still love it!" 
However, she did offer one tidbit that might make you pause — if you shave daily, you'll probably end up running out of blades before your next shipment arrives. So just be cautious, as shaving with a dull razor can make your skin red and irritated.