Inside J Balvin's Relationship With Girlfriend Valentina Ferrer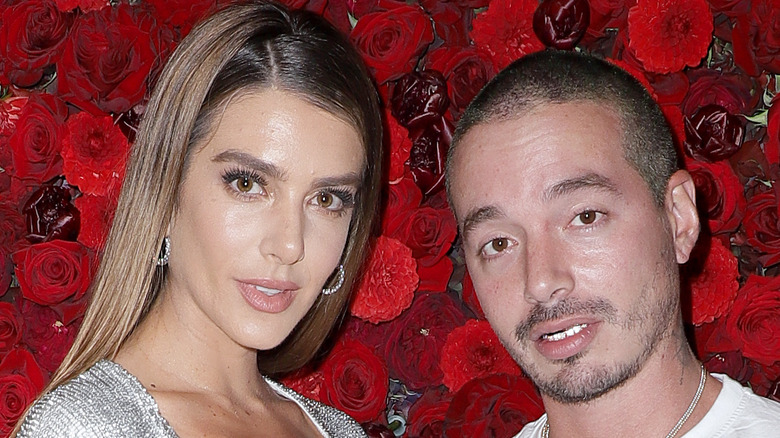 John Parra/Getty Images
The multi-award winning artist J Balvin – who has an unbelievable net worth — is taking the world by storm. Born and raised in Medellin, Colombia, Balvin grew up loving music and released his first song in 2009, "Ella Me Cautivó," which made it into the U.S. Tropical Chart (via All Music). The artist started to prove his worth time and time again, and has since collaborated with big names such as Daddy Yankee, Selena Gomez, and Beyoncé.
But Balvin's seemingly successful path to becoming one of the biggest names in Latin music wasn't easy. In an interview with Becky G, the 35-year-old singer opened up about his constant struggle with depression and anxiety. "You might be having your 'best moment in life' and you're feeling like s***. I feel you, I've been there," Balvin said in Becky G's podcast "En La Sala." "But I still got this faith that everything is going back to normal. I'm disciplined. I take my medication."
Fame can take its toll, and being surrounded by supportive people is key. In the case of Balvin, one of his biggest supporters has been his girlfriend Valentina Ferrer — the two met in 2017 when she played Balvin's wife in the music video "Sigo Extrañándote" (via Billboard).
J Balvin and Valentina Ferrer are expecting their first child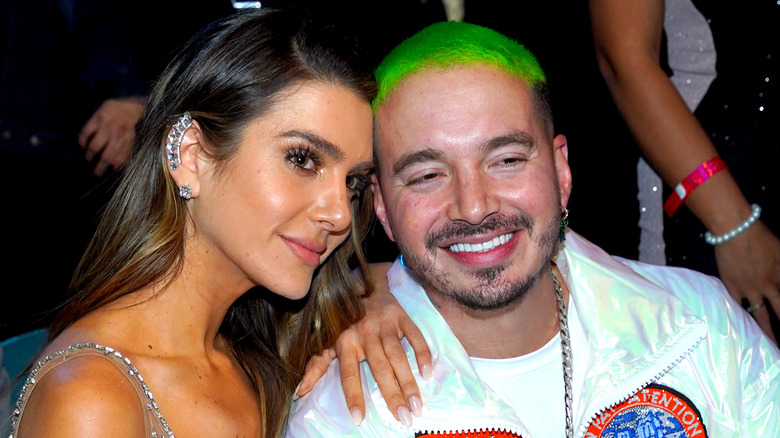 Rodrigo Varela/Getty Images
Before meeting J Balvin, Valentina Ferrer was already famous in the world of modeling. She became Miss Universe Argentina in 2014, beating out 23 other competitors, and signed with Wilhelmina Models (via Angelopedia). While she started modeling at a young age, Ferrer revealed in an interview with the New York Post that she wanted to leave her industry at some point to become a mom. "I want to have a big family — three or four kids," she told the outlet back in 2018.
Balvin and Ferrer were first spotted as a couple at the 2018 New York Fashion Week, but since, they have been pretty private about their relationship. Several news sources reported that the duo split in late 2019, but soon got back together, per HOLA! 
The couple, however, did make it public that they're expecting their first child together, although some fans and outlets were speculating about the pregnancy beforehand (via Distractify). Balvin and Ferrer did a photoshoot with Vogue Mexico where the model showed her baby bump, and later posted one of the photos on Instagram announcing her pregnancy to all the fans. "Se va agrandado la familia (The family is expanding)," Ferrer wrote.