Chadwick Boseman's Family Had A Surprising Reaction To His Oscars Loss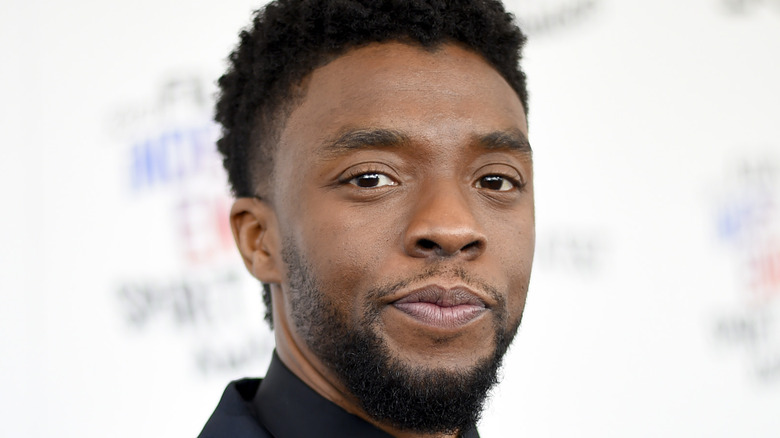 Kevin Mazur/Getty Images
The biggest shock of the 93rd Annual Academy Awards was undeniably the late Chadwick Boseman's loss to Anthony Hopkins in the Best Actor category. Boseman won both the SAG Award for Outstanding Performance by a Male Actor in A Leading Role and the Golden Globe Award for Best Actor in a Drama Motion Picture, making him the favorite for his Oscars category (via ABC 7). When it became clear that the Academy switched up the traditional order of the awards to leave the prizes for Best Actress and Best Actor for last, many viewers believed that this was to close the show with a statuette and a tribute for Boseman (via Page Six).
However, we quickly learned that Hopkins would take home the prize for his performance in "The Father." While fans were very angry that Boseman did not win, Boseman's family told TMZ that they are not upset that he didn't win the Academy Award.
Boseman's family does not see his loss as a snub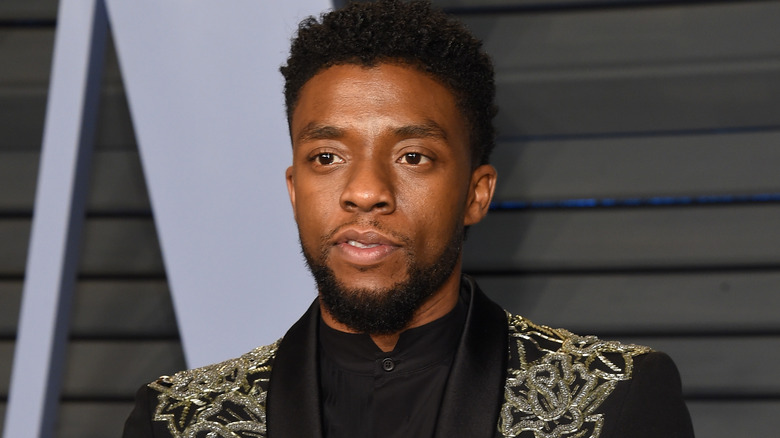 J. Merritt/Getty Images
Chadwick Boseman's brother Derrick told TMZ that he doesn't view Boseman's loss as a snub because he feels that all of the actors in his category were deserving of the award. He also added that Boseman's family isn't upset that Boseman lost the award and that they wish Anthony Hopkins and his family the best. "[A]s Derrick put it, 'I'm sure [Anthony] would if Chad won.' Don't forget ... after AH won the award for his role in 'The Father' his gracious message included a shout-out to Chadwick" (via TMZ).
Derrick also added that Boseman always felt like the Academy Awards were more of a "campaign" and that he was never too concerned about winning one. Though Boseman didn't receive the tribute spectators thought the awards were gearing toward, Hopkins still made it a point to honor Boseman in his acceptance speech that he posted on his Instagram. He said, "I want to pay tribute to Chadwick Boseman, who was taken from us far too early, and again, thank you all very much. I really did not expect this, so I feel very privileged and honored."