Sephora Vs Ulta: Which Store Has A Better Bang For Your Buck?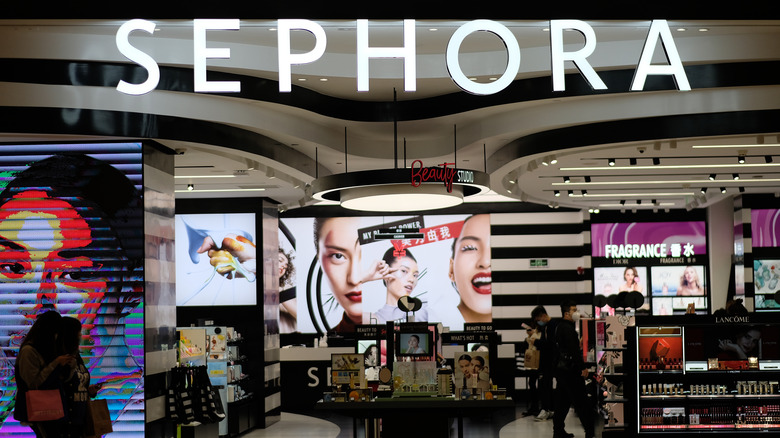 Shutterstock
Sephora or Ulta? It's one question every beauty lover gets asked (and has asked themselves at one point). Both stores feature walls stocked with everything the average beauty guru could want, and the expert advice to back it all up. At one point, Sephora was for high-end products and Ulta was mainly for drugstore brands. However, the lines keep blurring between the two as they both offer a multitude of different brands, exclusives, and services. So the newest question is, which is the better bang for your buck? Which can get you looking perfect without breaking the bank?
Now if you look at the product range alone, Sephora has more than 300 brands, while Ulta has more than 500, including high-end and drugstore. Along with that, each of them have some irresistible exclusives! Most recently, Ulta came out with WandaVision themed sets and Sephora came out with the exclusive Brother Vellies makeup bag collection. So the question remains, which store will your wallet love more?
Ultimately, Ulta has the best deals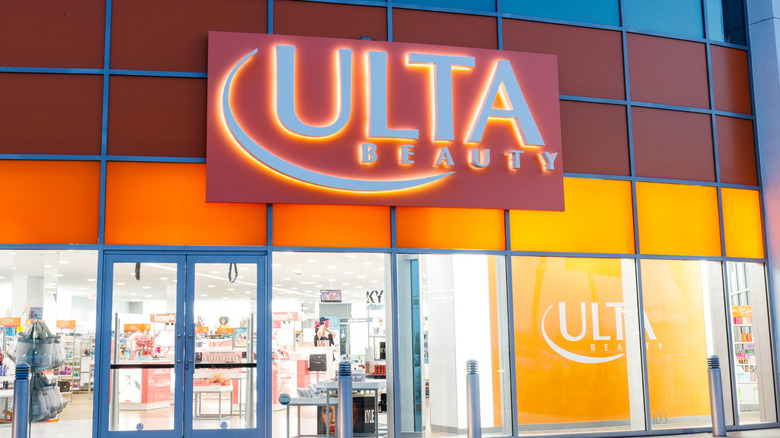 Shutterstock
At their core, Sephora and Ulta Beauty have a lot in common. For online orders, both stores offer free shipping on orders over $50 and lucrative loyalty programs. But when it comes to said loyalty programs, Ulta has Sephora beat. 
Both companies reward customers with points for every dollar spent (via USA Today). Sephora's Beauty Insider program affords customers a free birthday gift, small samples and, if you occupy a higher tier within the program, you can get access to special store events and products (via Sephora). Ulta's Ultimate Rewards program, however, gets straight into discounts, ranging from 100 points, which equals $3 off your purchase, all the way to 2,000 points, which equates to $125 off. As for discounts, Sephora is quite sparse, while Ulta offers coupons in easily accessible weekly ads (via Ulta).
So, with the wide range and discount deals at every corner, Ulta offers the biggest bang for your buck.