Ana De Armas Reveals The Secret To Her Stunning Look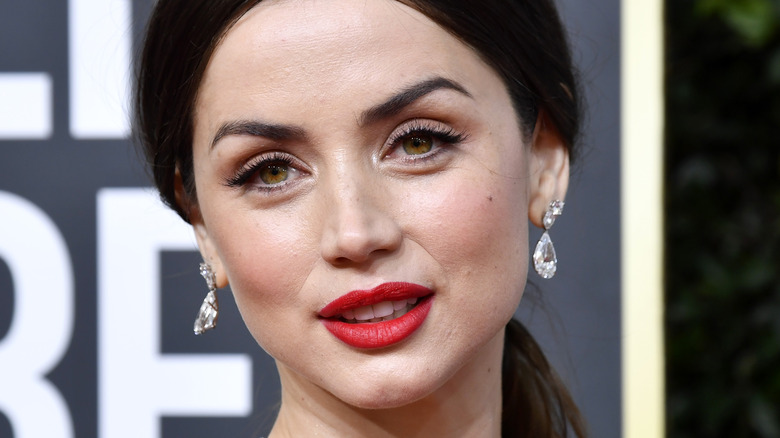 Frazer Harrison/Getty Images
Ana de Armas may be known by some for her leading roles in successful films, including 2015's "Knock Knock" and 2019's "Knives Out," but to others, she's known for her stunning beauty. So, what's her secret?
During a Zoom Date with Byrdie in March, 32-year-old de Armas, who briefly dated Ben Affleck after splitting from ex-husband Marc Clotet in 2013, said that, in addition to keeping her body in tip-top shape by going to the gym, running, taking boxing classes, and meditating, she does her best to keep her skin looking young and fresh with the help of a mini fridge!
"I usually just take a shower, wash my face... I have this little beauty fridge, this mini fridge, and it's cold in the morning and I [put my] eye creams [in there] and it makes me wake up right away," de Armas revealed.
According to de Armas, she learned cold temperatures are good for skin from a report about a famous model.
Ana de Armas swears by her eye cream and roller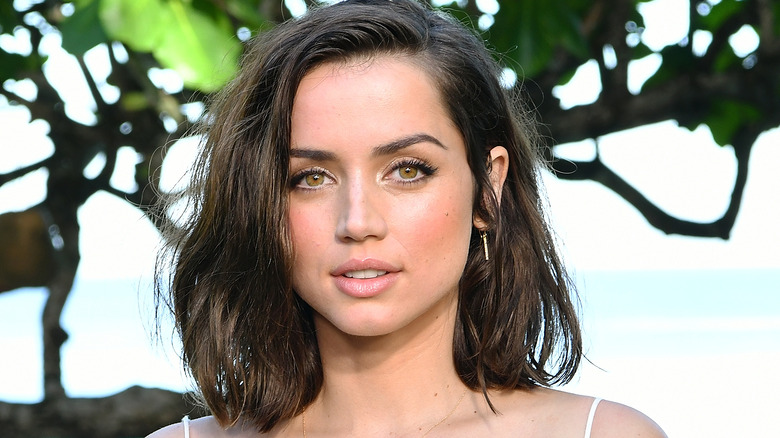 Slaven Vlasic/Getty Images
As Ana de Armas explained, she once heard that Grace Jones allegedly put her face in a bowl filled with ice water each and every morning in an effort to look her best. However, rather than go to that extreme, which she has unsuccessfully attempted, de Armas simply adapted the model's use of the cold.
"I try — can't do that. It gives me a headache," de Armas continued to Byrdie. "But I do have my mini fridge and my eye cream and my roller and everything and that's cold enough for me to wake up." De Armas also said during her Zoom Date, "You put your serums and sunscreen and then a moisturizer and you know... it's perfect."
In addition to putting on her creams before leaving home, de Armas said that she also utilizes "a little mascara" from time to time to achieve her ideal look.