The Truth About Willie Nelson's Talented Son, Lukas Nelson
Shutterstock
When it comes to choosing a career path, it's common for people to take after their parents. With Lukas Nelson, it's no different. But rather than a plumber or a pastor, his dad just so happens to be a 10-time Grammy winner and one of the most renowned country singers of our time.
Willie Nelson has quite the brood of children. There are eight altogether (including a daughter he didn't know existed until 2012, but that's a story for another time). According to Classic Country Music, after welcoming Lana, Susie, Willie "Billy" Hugh Jr., Paula, Amy, and Renee into the world, Willie married his current wife, Annie D'Angelo, with whom he had Lukas Autry and Jacob Micah. Born in Austin, Texas and raised in Maiu, Hawaii, Lukas learned guitar at a young age in hopes of better connecting with his busy father — and it worked. At just 13, Lukas joined his dad's band as a rhythm guitarist and set off on a series of tours (via All Music). His musical career took off from there.
Lukas Nelson formed his own band in 2008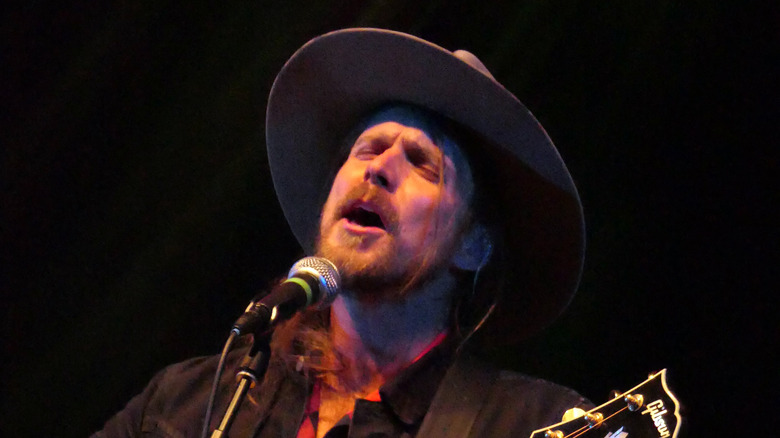 Larry Hulst/Getty Images
Lukas met drummer Anthony LoGerfo at a Neil Young concert upon moving to L.A. in 2007 for college. The pair promptly formed their own band, which they named Promise of the Real after one of Young's lyrics (via Rolling Stone). He dropped out of college and once again joined his father on tour — this time as the opening act. Since then, the band has released a number of EPs and LPs, all of which exhibit a distinctive style: one Lukas describes as "cowboy hippie surf rock."
As fate would have it, Neil Young himself saw Promise of the Real perform at Farm Aid 2014. He was so impressed that he invited the band members along to record with him in the studio. It was the start of a long-lasting collaboration that has involved multiple albums and tours, including the 2015 album The Monsanto Years, which features vocals from both Lukas and his brother Micah (via All Music).
Lukas Nelson co-wrote songs in this Oscar-nominated flick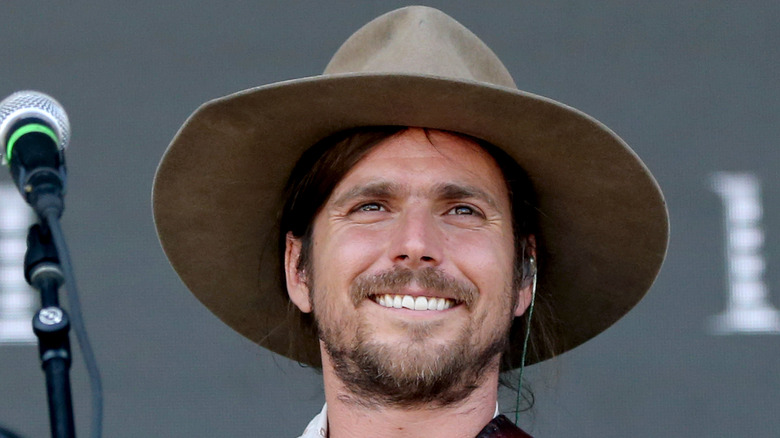 Terry Wyatt/Getty Images
Promise of the Real first broke onto the film scene when they played themselves in "Paradox," a musical film starring Neil Young. But that wasn't the film that showed the world just how much Lukas takes after his dad, especially when it comes to taking home awards. We're talking about the star-studded and critically acclaimed tear-jerker "A Star is Born." 
Not only did his band star as Bradley Cooper's fictional supporting band, but Lukas also teamed up with the movie's other star, the one and only Lady Gaga, to write several of the film's songs (via All Music). For an interview with Billboard, he said, "The way I approach my songwriting, I think there's a lot of me in ["A Star Is Born"]. These are songs that I've written about my own life, and in a way they can be applied to any situation." According to the LA Times, the flick received 24 major nominations in 2019, including a Grammy win for Best Compilation Soundtrack For Visual Media. 
Willie Nelson, Neil Young, Lady Gaga. Who will the incredibly gifted Lukas Nelson team up with next? Given their stellar performance at Austin City Limits, we're crossing our fingers for a Kacey Musgraves collab.