More Bad News About The Johnson & Johnson Vaccine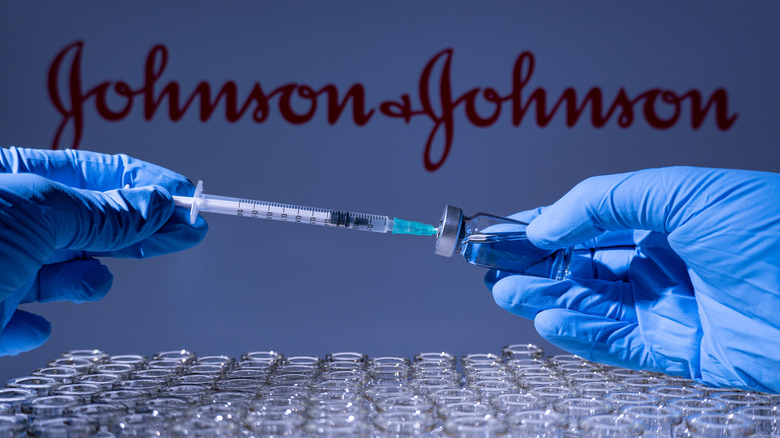 Shutterstock
It seems we are not done learning about the Johnson & Johnson vaccine. First, the one-dose COVID-19 shot was paused due to concerns over brain blood clots. When the pause was lifted, we only knew about women who had suffered the serious side effect. As of Friday, the pause on the Johnson & Johnson vaccine had been lifted. But now, it has come to light that there is more bad news about the embattled vaccine.
First, it's worth noting that in the days leading up to the pause being lifted, people were already wary of the vaccine, with a Washington Post-ABC poll revealing nearly 75 percent of people would not get it. People widely perceive of the Moderna and Pfizer vaccines as being safe, meanwhile.
And as of Monday, April 26, 2021, it is being reported that a man developed blood clots after getting his Johnson & Johnson vaccine (via Fox News). This is significant because again, up until this point, only women had reported the clots.
What is known about the man who developed a clot following his Johnson & Johnson shot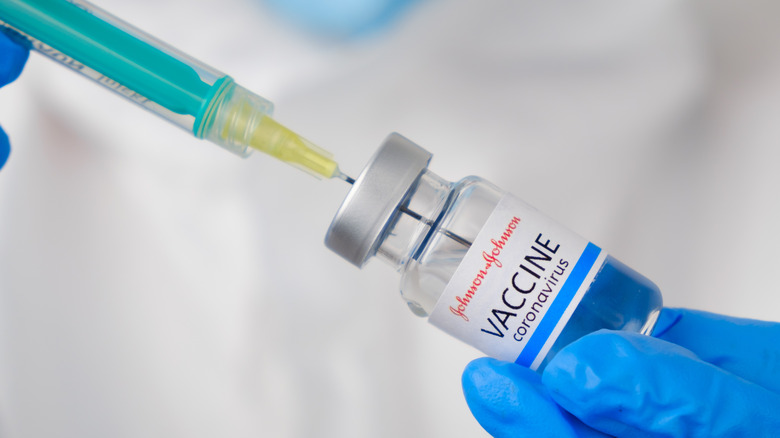 Shutterstock
The male patient is in good condition, according to Fox News, with University of California San Francisco spokeswoman Suzanne Leigh saying in a statement, "To the best of our knowledge, this is the first male patient with VITT (vaccine-induced thrombotic thrombocytopenia) syndrome in the U.S. following the U.S. emergency authorization of the Johnson & Johnson vaccine on Feb. 27, 2021."
The Los Angeles Times reports the man experienced "escalating" pain in his lower back and leg — this happened 13 days after he got the Johnson & Johnson vaccine. Previously, 15 cases of women developing the clots out of 8 million doses administered had been reported, according to the outlet.
Even with this new case being reported, it's still important to point out that one's risk for developing blood clots after getting the Johnson & Johnson vaccine is still fairly minimal, with Dr. Kawsar Talaat, of the Johns Hopkins Bloomberg School of Public Health, telling WBAL TV, "It's a very, very good vaccine and these side effects are very rare, but when they do occur, they can be very serious."