How Arnold Schwarzenegger Really Feels About Becoming A Grandfather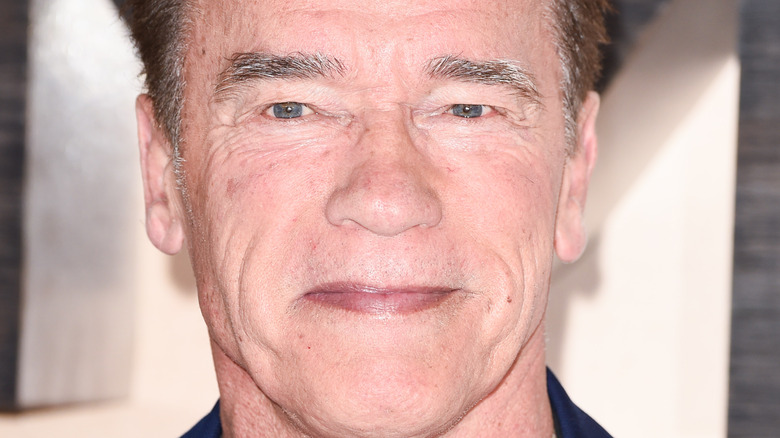 Shutterstock
When you think about Arnold Schwarzenegger, the words "doting grandfather" may not come to mind, but that's exactly what the celebrity is. Schwarzenegger's daughter, Katherine Schwarzenegger, welcomed daughter Lyla Marie with Chris Pratt in 2020. The new mom won't post pictures of her daughter's face in order to protect the baby's privacy, so it might be a while before we see photographic evidence of just how adorable Schwarzenegger and his granddaughter are together. Judging by the "Terminator" star's comments about what it's like to be a granddad, though, their cuteness level is off the charts.
In an appearance on "Jimmy Kimmel Live," Schwarzenegger said that being a grandpa is "fantastic." There is one little thing, however, that he doesn't like about grandparenthood. "The only thing is, it makes me feel old to think about now I have a grandchild," he joked.
That being said, Schwarzenegger admitted that "it's really great having a grandchild."
Arnold Schwarzenegger seems to be thriving as a grandfather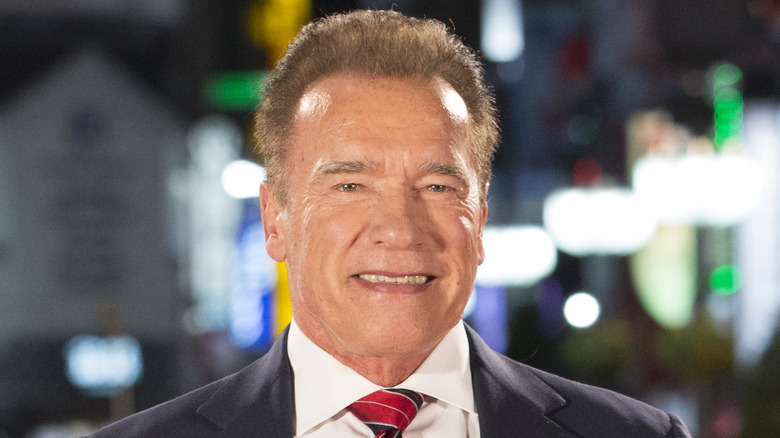 Yuichi Yamazaki/Getty Images
In his "Jimmy Kimmel Live" appearance, Arnold Schwarzenegger added that his granddaughter is "a beautiful, beautiful baby" and that he is "very proud of Katherine and Chris." The former governor of California frequently has his granddaughter over to his house, where she has become friends with his pets: Whiskey, a miniature horse, and Lulu, a donkey. "She has already been over here several times ... and she sat on top of Lulu and on top of Whiskey," said Schwarzenegger. "And I think she's going to be a great horseback rider."
Schwarzenegger seems to be settling into grandfatherhood quite well and has formed a close bond not only with Lyla but with her father, Chris Pratt. "Chris Pratt is a fantastic son-in-law," Schwarzenegger told Fox 11 last year. "He's very, very disciplined with his work, he's wonderful to Katherine, and to [my wife] Maria, and to me, and we have a great relationship with him, he's really a great, great guy."