Here's Where To Find Every Season Of 90 Day Fiancé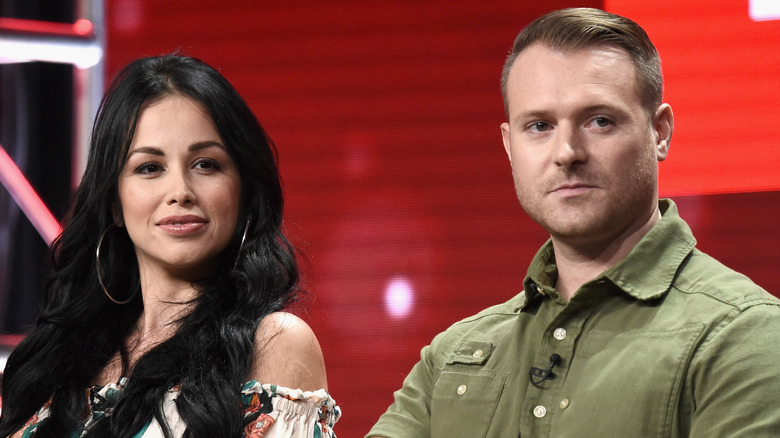 Amanda Edwards/Getty Images
Is 90 days enough to decide whether someone is the person you want to spend the rest of your life with? That's the question that the couples of TLC's 90 Day Fiancé have to ask themselves during the show. The show brings together couples from the U.S. and countries all over the world to see if their match is the real deal. The show gets its name from the K-1 visa, or fiancé visa, which allows foreigners to stay in the U.S. with their American partners for 90 days. They have to get married within that time — or the visa expires (via Citizen Path). 
The success of "90 Day Fiancé" has led to several spin-offs including "90 Days Bares All," "90 Day Fiancé: Happily Ever After?" and most recently, "90 Days Fiancé: Self-Quarantined," which takes place during the coronavirus pandemic. If you're as hooked on the show as we are, you might be asking where can you binge watch all the stories of your favorite couples. 
90 Day Fiancé is available on limited streaming platforms
Like all TLC originals, "90 Day Fiancé" is available on the newly-launched streaming platform discovery+, which provides two subscription tiers: discovery+ (with limited ads) for $4.99 per month and discovery+ (Ad-Free) for $6.99. (via discovery+). You can also find the show on the TLC website and access it using an existing TV provider subscription such as Direct TV, Xfinity, and Spectrum, among others.
You can watch the first seven seasons of the show on Hulu, which has streaming plans starting at $5.99. You can also follow your favorite couples on FuboTV, with a subscription of $64.99 per month, but this platform only has seasons 4, 6, 7, 8 and a so-called season 0, which shows extra scenes of some memorable couples. For the same subscription price you can get "90 Day Fiancé" on YouTube TV, and this platform does include all the show seasons, from 1 to 8. Sling TV (which starts at $35 per month) carries six seasons of the show, plus six spin-offs including "90 Day Fiancé: Self-Quarantined" and "90 Day Fiancé: Pillow Talk."
Now you know what we'll be doing this weekend.