How Much Is Vince Vaughn Actually Worth?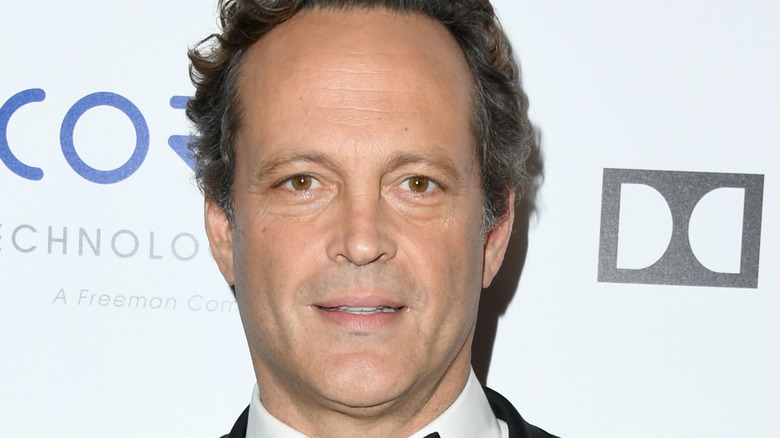 Jon Kopaloff/Getty Images
Vince Vaughn has been gracing fans with his on-screen presence ever since he broke into the business with guest-starring roles on "China Beach" and "21 Jump Street" in 1989 (via IMDb). Over the last 30 years, Vaughn has made a name for himself in the comedy world, starring in fan-favorite films like "Wedding Crashers" opposite Owen Wilson, "Dodgeball: A True Underdog Story" alongside Ben Stiller, "Anchorman: The Legend of Ron Burgundy," "The Internship," F"our Christmases," "Swingers," and many more.
And although Vaughn may be a staple in cult classic comedies, that does not mean he's afraid to tackle more serious roles. In fact, some of his most notable performances are in dramas, like the iconic feel-good sports movie "Rudy," "The Cell," "Return to Paradise," "The Locusts" (via Tribeca Film) and, of course, his role as Frank Semyon on HBO's hit series "True Detective," in which he co-starred with Matthew McConaughey, Colin Farrell, Rachel McAdams, and Michelle Monaghan.
With so many hits under his belt, it's safe to assume that Vaughn has made plenty of money along the way. So what's his net worth?
Given Vince Vaughn's stacked resume, it's no wonder he's loaded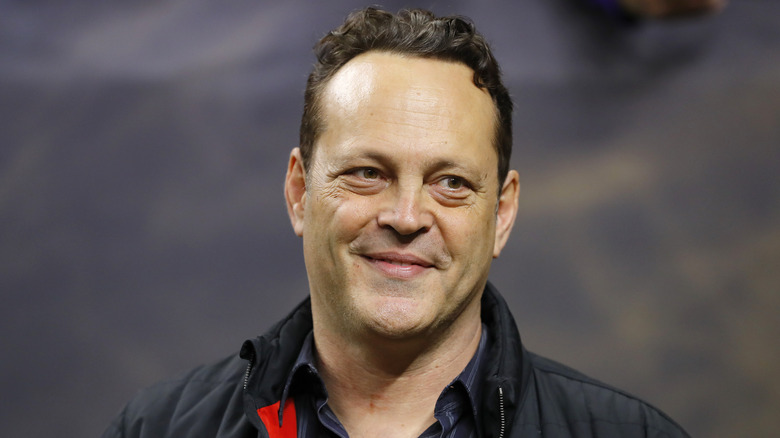 Kevin C. Cox/Getty Images
According to Celebrity Net Worth, Vince Vaughn is reportedly worth around $70 million, thanks to his rising popularity in the early 2000s. The outlet reports that the "Anchorman" alum was making $15 to $20 million per movie at one point, earning $20 million for the 2007 comedy "Fred Claus" and $17 million for the 2011 film "The Dilemma." On top of his many movie roles, Vaughn also appeared on "Saturday Night Live" twice throughout his career, once in 1998 and once in 2013 (via IMDb).
Vaughn has also invested a decent chunk of his money in real estate, which isn't much of a surprise considering he's married to real estate agent Kyla Weber. The "Freaky" actor owned a 12,000 square foot penthouse in Chicago in the late 2000s, which he was finally able to sell after listing the property — which took up the 35th, 36th, and 37th floors of the Palmolive Building on Michigan Ave — as separate units in 2016. The penthouse was on the market for nearly five years before Vaughn was able to close the sale (via The Chicago Tribune). 
In 2014, the "Swingers" actor also purchased a Manhattan Beach, California home for a cool $6.5 million (via Curbed), and once owned a 1930s Spanish-style home in Los Feliz, California, a popular hipster neighborhood located east of downtown Los Angeles (via inman).