The Heart Condition You Didn't Know Miley Cyrus Had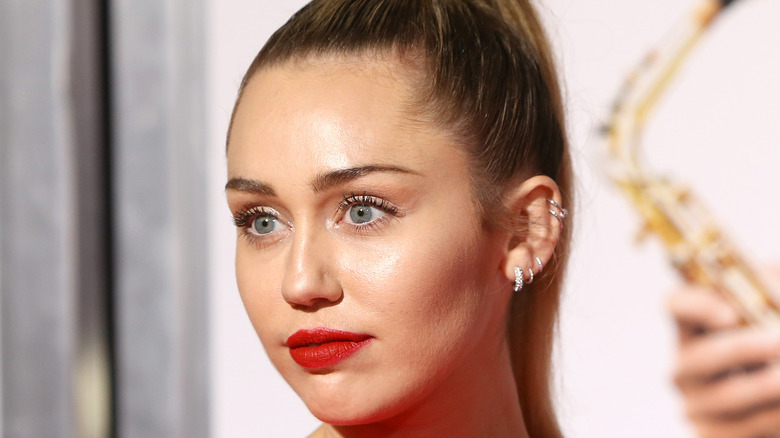 Shutterstock
Miley Cyrus — who is worth millions – is a singer, songwriter, actress, and the daughter of country singer Billy Ray Cyrus. She rose to fame on the Disney Channel show "Hannah Montana," and she went on to release hits such as "The Climb," "Party in the U.S.A.," "We Can't Stop," and "Wrecking Ball" (via Celebrity Net Worth). She's dominated the Billboard charts, has won dozens of awards, and she doesn't look like she's going to slow down any time soon. 
In addition to her work as a musical artists, Cyrus has appeared in films like "The Last Song" and television series like "Black Mirror" — she has also served as a coach and mentor on "The Voice" (via IMDb). In her personal life, fans have watched her love stories play out with big stars including Nick Jonas, Liam Hemsworth, and Cody Simpson.
As a well-known celebrity, details of Cyrus' life and career can always be found online, in magazines, on television, and via social media. But there is one notable fact about her that may not be known by everyone — she has a heart condition.
Miley Cyrus said her heart condition "bothers" her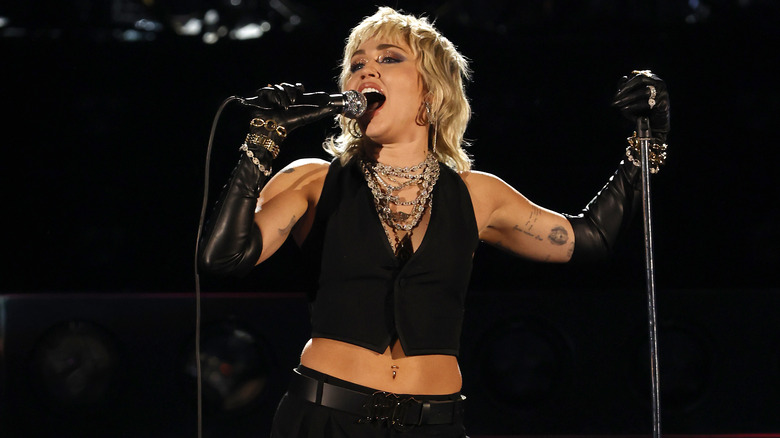 Jamie Squire/Getty Images
In her autobiography titled "Miles to Go," Miley Cyrus shared that she has tachycardia — a condition that causes the heart to beat over 100 times per minute. She did disclose, however, that her condition isn't life-threatening. "It won't hurt me, but it does bother me," Cyrus wrote in her autobiography. "There is never a time onstage when I'm not thinking about my heart" (via ABC News).
While factors such as fear and exercise can increase the heart rate (take this as your cue to check on your heart health), tachycardia comes about due to physiological stress. People with tachycardia may have no symptoms, but if the condition is left untreated, it could result in serious complications like heart failure, cardiac arrest, or death.
Despite having this condition, Cyrus put out her seventh studio album, Plastic Hearts, in 2020 and collaborated with artists such as Dua Lipa, Billy Idol, Joan Jett, and Stevie Nicks (via Spotify). And on April 3, 2021, she performed at the NCAA March Madness Final Four, as reported by IndyStar. Heart condition or not, Cyrus is a force to be reckoned with within the music industry.