This Music Icon Is Miley Cyrus' Biggest Inspiration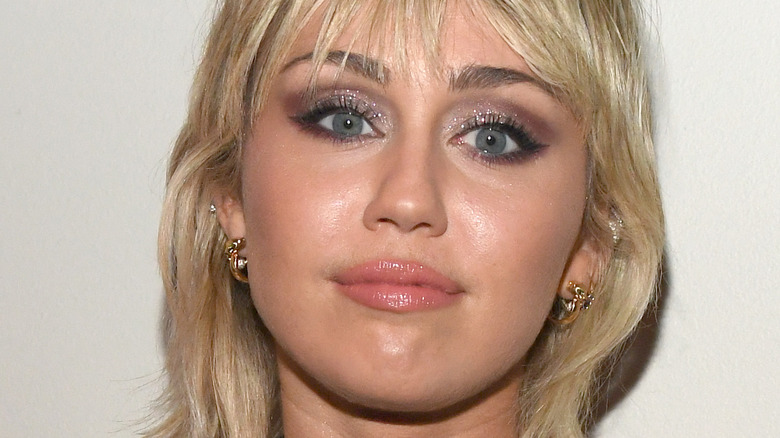 Kevin Mazur/Getty Images
Miley Cyrus has been a household name in the entertainment industry ever since she skyrocketed to fame on Disney Channel's beloved series "Hannah Montana," which ran from 2006-2011 (via IMDb). Since then, she's shown off her incredible acting chops in movies and TV shows like "The Last Song," "LOL," "Crisis in Six Scenes," "Saturday Night Live," and "Black Mirror." It's no secret that Cyrus is also an insanely talented vocalist and artist, as she's released a whopping seven studio albums over the last decade and a half, including her much talked about Disney exit album "Can't Be Tamed." Other albums include "Bangerz," "Younger Now," and most recently, her classic rock-inspired album, "Plastic Hearts" (via All Music).
"I am not the person I was yesterday," the "Prisoner" singer told Apple Music's Zane Lowe of her ever-evolving sound and style during an interview in November last year (via J-14). "Everything changes me forever and I'll never be who I was yesterday. In a way, every night before I go to sleep, I say goodbye to myself in a way, because it's like that person's done. There's like a sadness to it sometimes because I do evolve really quickly because I'm very absorbent. Like I just take everything in."
Elvis Presley is Miley Cyrus' biggest inspiration in music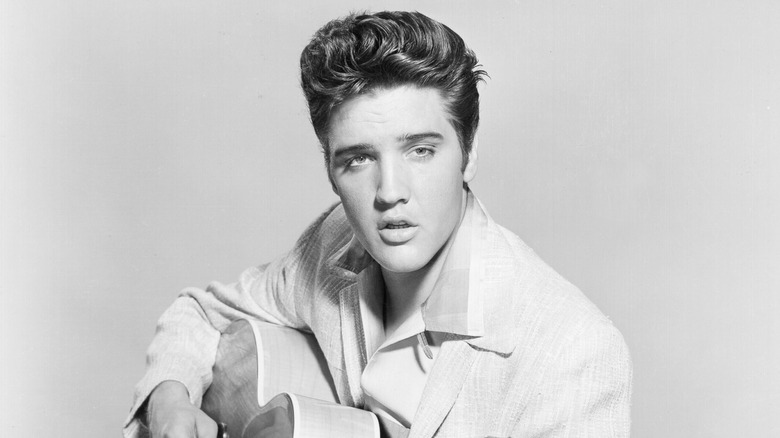 Michael Ochs Archives/Getty Images
On an episode of "The Zach Sang Show" in 2017, Miley Cyrus revealed that her biggest inspiration in music is her "first true love" (via People). "My biggest inspiration is Elvis Presley, the King. And fashion icon," she told Sang (via Insider). She even impersonated Presley in the music video for "Younger Now," and in a 2014 interview on Australia's "Sunday Night" show, the "Hannah Montana" alum revealed that her love of Elvis stems from his penchant for going against the grain and challenging standards in Hollywood.
"Elvis, he wasn't wearing the outfits I was wearing but he was coming out and he was doing like the OG twerking. Like, no one wants to admit that he was twerking, he was," Miley Cyrus said during the height of her twerking era (via MTV News). "He was like sex. He was a symbol of sex but no one would have ever called Elvis a s*** because he wasn't a girl. It's that double standard and I think I'm doing something for the double standard."