Inside Princess Anne And Zara Tindall's Relationship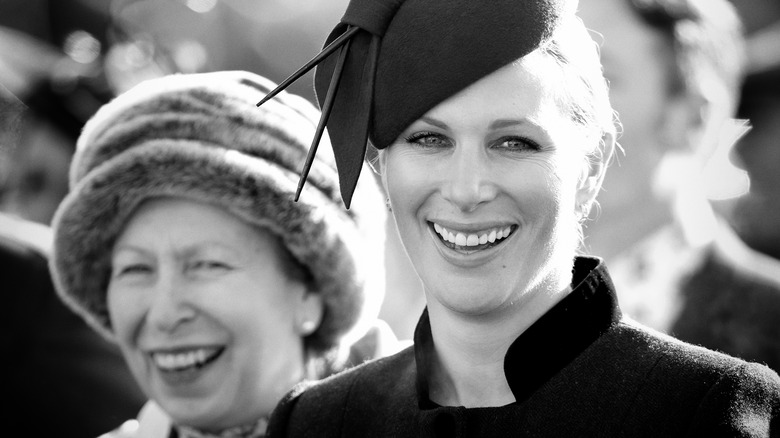 Max Mumby/indigo/Getty Images
Back in May of 1981, Princess Anne, the second child and only daughter of Queen Elizabeth II and Prince Philip, gave birth to Zara Tindall (née Phillips). At the time of her birth, Tindall's father, Captain Mark Phillips, did not have a royal title. Ultimately, just like their father, Tindall and her brother, Peter Phillips, were not given any royal titles from the queen, according to the Express. While having a royal title in front of your name certainly has its perks, Tindall told The Times that being titleless wasn't so bad. "I'm very lucky that both my parents decided to not use the title and we grew up and did all the things that gave us the opportunity to do," Tindall told The Times.
Unlike the strained nature of other relationships in the royal family, the relationship between Princess Anne and Tindall seems to be fairly strong. The strength of this relationship was first tested when Tindall was a teenager. When she was 17 years old, Tindall got her tongue pierced. Though this might not seem like a big deal to normal folk, the royal family was known for being conservative in nearly every way. However, when Tindall showed her mother the piercing at a family gathering in 1998, the unbothered Princess Anne merely asked her daughter if she "was still able to speak properly," according to The Sun. Now that her rebellious nature has been tamed just a bit, Tindall and Princess Anne are reportedly closer than ever.
Tindall is in awe of her mother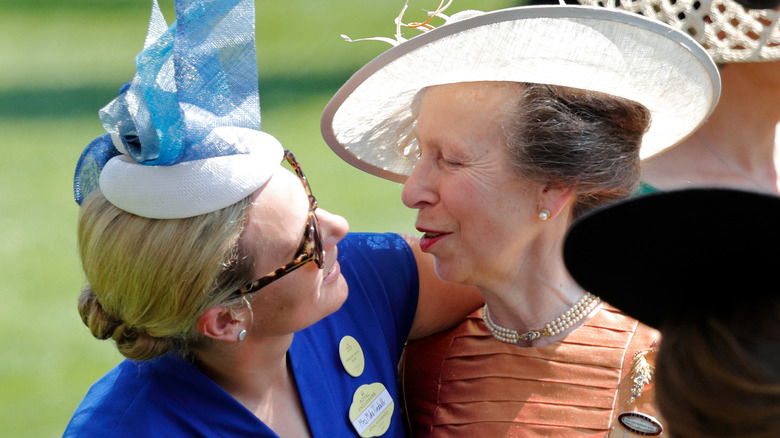 Max Mumby/indigo/Getty Images
While Princess Anne has been busy fulfilling her royal duties through a number of high-profile engagements, her daughter, Tindall, has seen quite a bit of success in the equestrian world. In fact, when Tindall won a silver medal as a member of the British Equestrian Team at the 2012 Summer Olympics, it was her mother who presented her with the medal. Similar to her daughter, Princess Anne has been quite successful at many ventures. During an interview that appeared in an ITV documentary about Princess Anne, Tindall remarked playfully on her mother's thoroughness in her work as a royal. "She's like a sponge, it's unbelievable the information that is stored in her brain," Tindall said in the ITV documentary, according to the Express. "It's incredible. It's quite annoying as well."
Both Tindall and Princess Anne are also passionate about charity and have teamed up in the past to support charities like World Horse Welfare that works to improve the relationship between horses and humans. According to People, Princess Anne is the president of the organization, while Tindall "followed in her footsteps to become patron." And, to further prove how close the pair are to one another, they also live in the same estate at Gatcombe Park in Gloucestershire. As Hello! points out, though, the large estate is just big enough to ensure that these royals don't get on each other's nerves.