Here's Why Adam Sandler's Visit To IHOP Is Causing A Stir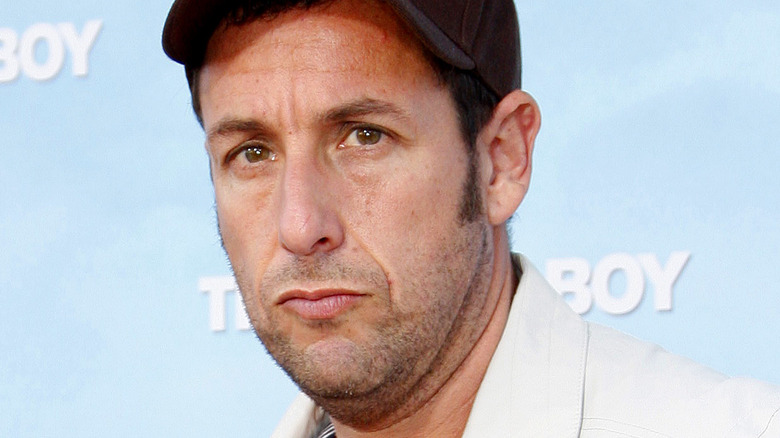 Shutterstock
Adam Sandler has been making fans laugh for years. His quirky and hilarious roles in movies, including "Happy Gilmore," "Billy Madison," "Grown Ups," "Click," and more have delighted viewers for decades (via IMDb). However, the former "Saturday Night Live" comedian is also a family man. The comedian is married to actor Jackie Sandler, who often appears in his films. The couple shares two children together, daughters Sadie and Sunny Sandler (via Good Housekeeping). Over the years, Adam has opened up about parenting with honesty and humor, revealing that raising his two children has greatly changed his lifestyle.
"My kids give me the most joy, but there are life adjustments. I don't go out to meet anyone after 9:30 at night. I eat dinner at 6 or 7. If someone makes me stay out until 10:30 at night, I'm angry the entire next day because I'm exhausted," he said in 2014 (via HuffPost). Although Adam is one of the most popular film stars in Hollywood, he maintains the fact that he's still a regular guy and father. He even has to deal with the same annoyances as the rest of us, which was proven by his latest trip to IHOP with his family.
Hilarious Adam Sandler TikTok goes viral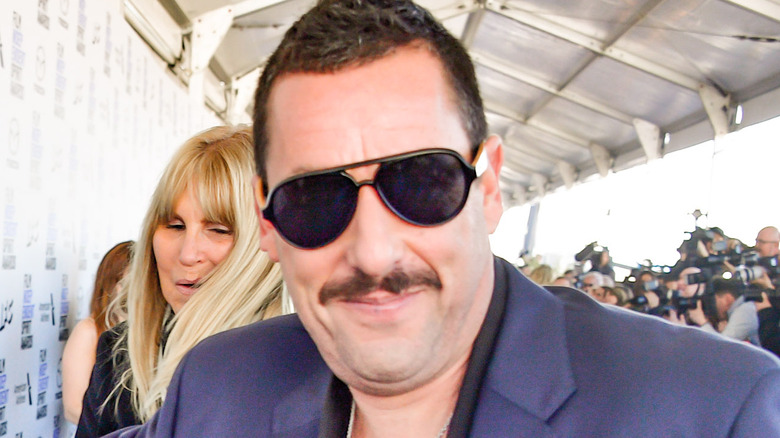 George Pimentel/Getty Images
Adam Sandler is probably used to getting exceptional treatment whenever he dines out. However, that was not the case during his most recent visit to IHOP (via the Daily Mail). The "50 First Dates" actor and his daughter visited the restaurant chain recently but were turned away by the hostess, who revealed that there would be a wait of at least 30 minutes before they could be seated. The hostess, Dayanna Rodas, later admitted that she had no idea that she had turned away a huge movie star, as she did not recognize him at the time. In her defense, Sandler was complying with COVID-19 guidelines and wearing a large black mask over his nose and mouth.
Upon discovering her blunder, Rodas shared the footage to her TikTok account, which ultimately went viral. "Pleaseee come back," she captioned the video (via People). Rodas added some context to the video, writing, "Not realizing it's Adam Sandler and telling him it's a 30min wait and him leaving [because] he's not going to wait 30mins for IHOP," she said. 
While many fans found Rodas' mistake funny, others offered her support in the comments. One person even revealed that they often waited on Sandler and that they "never served a nicer person." Sandler's publicist has confirmed that it was the actor in the video, but provided no other information. Fans will now be watching fclosely or updates to see if Sandler returns to the IHOP to greet the hostess again.