Everything We Know About Justin Bieber And BTS' Collaboration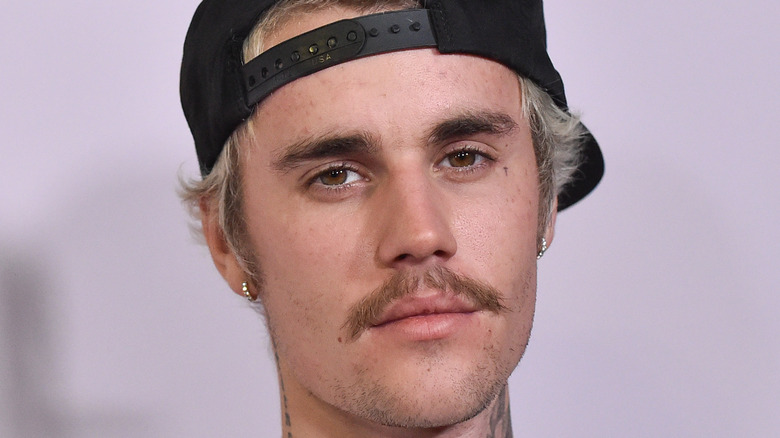 Shutterstock
Justin Bieber is one of the biggest pop stars in the world, and ever since he made tween girls' hearts melt in 2009 with his certified bops, "One Time" and "One Less Lonely Girl," he's been topping the charts left and right. Along with his successful decade-long career, The Biebs' high-profile relationship with model Hailey Bieber has kept him in the spotlight throughout the last few years.
In an interview with Apple Music's Zane Lowe in 2020, Bieber talked about the challenges of making new music and staying inspired after growing up in the spotlight and facing pressure to consistently produce chart-topping hits. "I think, again, I was dealing with a lot of fear, a lot of just... was afraid of, at that point, just even the process. What am I going to talk about again? Is it going to be received? I'm starting to compare with other artists," he told the radio show host at the time, adding that it was his pal Ariana Grande that gave him the extra boost of confidence he needed to keep making music (via Billboard).
"She gave me kind of a boost of confidence and reminded me because it'd been so long since I'd been on stage. Just kind of reminded me what... Oh, this is what I do," he shared. "This is what I'm good at. And I don't need to run away from it."
Justin Bieber is rumored to collaborate on a brand new song with K-pop sensation BTS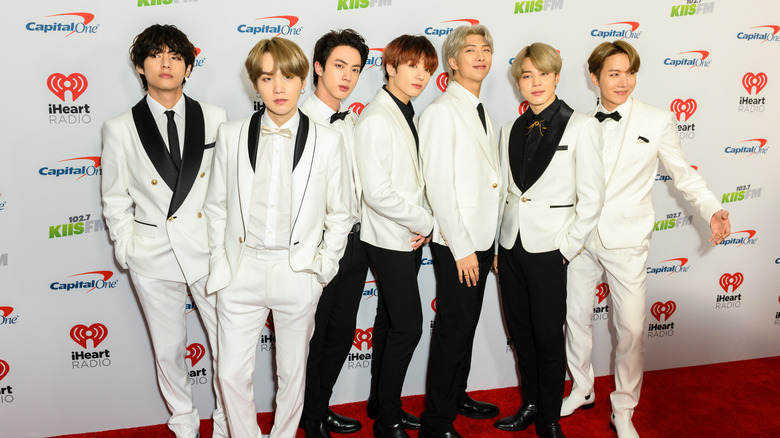 Shutterstock
"They are taking their time on it and going to make sure it is released right," a source exclusively revealed to Page Six of a rumored collaboration between Justin Bieber and BTS, adding that the song "could be part of a deluxe release of [Bieber's recently released album] 'Justice' to keep the album on the charts." The rumors of the collaboration come after BTS and Bieber's record labels merged earlier this month (via Deadline).
Fans of both artists took to social media to express their opinions about the collaboration, and it seems like Twitter users have mixed reactions about the news. "I think that..RN they both have a lot of music..coming from their own individually...bts with an album and bieber ... also releases justice..an[d] if they both release a collab..then that collab will overshaddow..bieber's album..!! That what i think..!!," one fan wrote on Twitter, adding, "I may be wrong..!! And regarding the collab..yes we want that..!! Bt ..after like 5-6 months.!!"
"I'm so happy for bts ... justin is one of jungkook's favourite artists so this could be one of his highlighted moments of his career
," another fan added on Twitter.