Adam Levine Just Made This Joke About Gwen Stefani And Blake Shelton's Wedding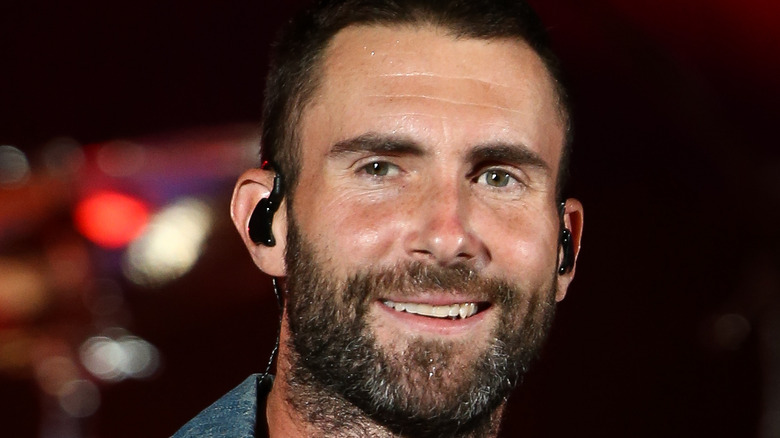 Shutterstock
Gwen Stefani and Blake Shelton's wedding is one of the most highly anticipated celebrity events. The fan-favorite couple first met back in 2014 when Stefani joined Shelton and fellow panelists Adam Levine and Pharrell Williams as one of the coaches on NBC's hit singing competition series "The Voice" (via Insider). The pair were both going through divorces and seemed to have an instant connection. The couple began dating and fans loved watching their dynamic on television. It seemed that everyone took notice of the duo's sweet chemistry together.
Even their friend and co-star, Levine, couldn't help but comment on Stefani and Shelton's love story. "[They're] so in love it's disgusting," the Maroon 5 singer told Howard Stern in 2017 (via Just Jared). "They found each other at really interesting times in their lives. It's really beautiful ... I have a pretty unique perspective on it, and it's real, man."
Stefani and Shelton finally got engaged in October 2020, but have been putting their plans on hold due to the COVID-19 pandemic. However, they have thrown around a few ideas, such as having Levine perform at their ceremony (via Entertainment Tonight). Meanwhile, Levine hasn't been shy about his thoughts on the couple's upcoming nuptials.
Adam Levine shared his thoughts on Gwen Stefani and Blake Shelton's wedding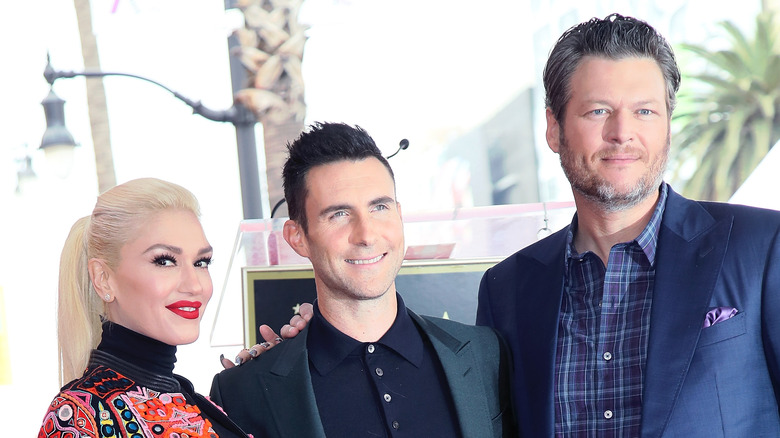 David Livingston/Getty Images
Although Adam Levine will be a very important guest at Gwen Stefani and Blake Shelton's wedding, the singer hilariously admitted that he doesn't fully understand the couple and their compatibility. During an appearance on "The Ellen DeGeneres Show" the former "Voice" coach joked that he doesn't support the marriage due to the fact that Stefani is much too cool for the likes of his pal Shelton. "I don't support their marriage. She's so cool and he's not," Levine quipped, per People.
Levine went on to joke about causing a scene at the wedding just to make fun of Shelton, whom he's hilariously had a love/hate relationship with in the media. "I'll go to the wedding and I'll object," Levine said. "I probably won't be invited now that I'm saying this on live television. But I'll be there somehow." Of course, Shelton never misses a chance to bust on his friend either. When previously asked if he'd like Levine's band Maroon 5 to play at his wedding, the country star answered, "Their music is so boring that it won't distract from the festivities and the reception." According to USA Today, Shelton revealed that he and Stefani are hoping to get married in the summer of 2021, but that things are still up in the air due to the pandemic.