The Real Reason Morgan Wallen Isn't Allowed To Attend The Billboard Music Awards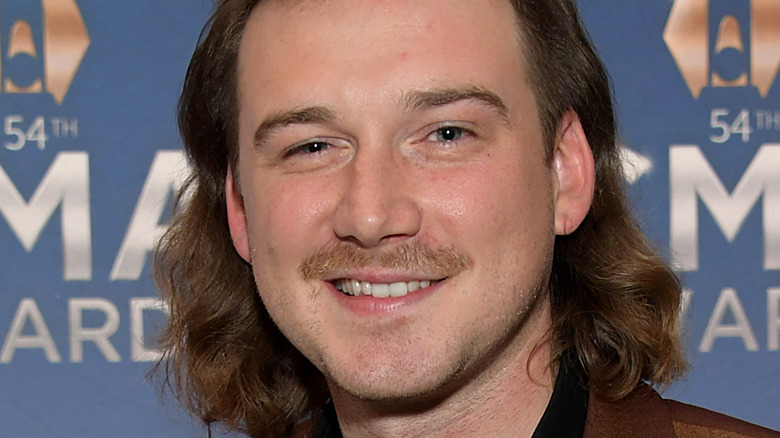 Jason Kempin/Getty Images
Morgan Wallen may have landed on the top of this year's Billboard Country Albums list with his second studio album, "Dangerous: The Double Album," and been nominated in five categories at this year's awards show but that doesn't mean he'll be attending the upcoming ceremony at the Microsoft Theater in Los Angeles. In fact, the country crooner isn't allowed to attend the event at all. 
His sophomore release spent 12 weeks at the No. 1 spot and 10 weeks on the all-genre Billboard 200. But Wallen has been banned from the Billboard Music Awards broadcast following a Jan. 31 incident in which he was caught using a racial slur with friends as they arrived at his home in Nashville after a night out on the town. As some may have seen, TMZ shared the disturbing video on Feb. 2.
"His recent conduct does not align with our core values," Dick Clark Productions says in a statement on April 29, via Billboard. "We will not be including him on the show in any capacity (performing, presenting, accepting)."
Further explaining the decision, the company said, "Unique among awards shows, Billboard Music Awards (BBMA) finalists are determined by performance on the Billboard charts, and are not chosen by a voting committee or membership organization.
Morgan Wallen has apologized for his racist slang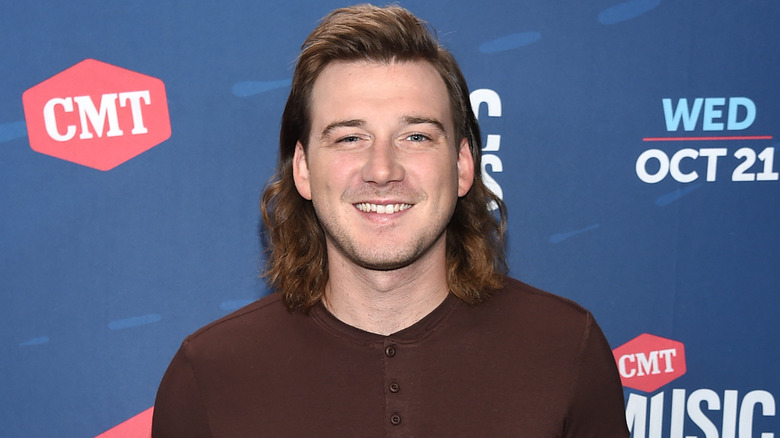 John Shearer/cmt2020/Getty Images
While the Billboard Music Awards is the latest awards show to ban Morgan Wallen from appearing at their ceremony, they aren't the first. On Feb. 3, just one day after the video of him was shared, the Academy of Country Music announced that he would not be present during the 56th Annual ACM Awards and that he was ineligible to compete for any of their honors.
After TMZ shared the video of his racially charged rant, Wallen offered a public apology and promised to "do better" in the future.
"I'm embarrassed and sorry. I used an unacceptable and inappropriate racial slur that I wish I could take back. There are no excuses to use this type of language, ever. I want to sincerely apologize for using the word. I promise to do better," he stated.
The 2021 Billboard Music Awards air Sunday, May 23.