Inside Drake's Relationship With Sophie Brussaux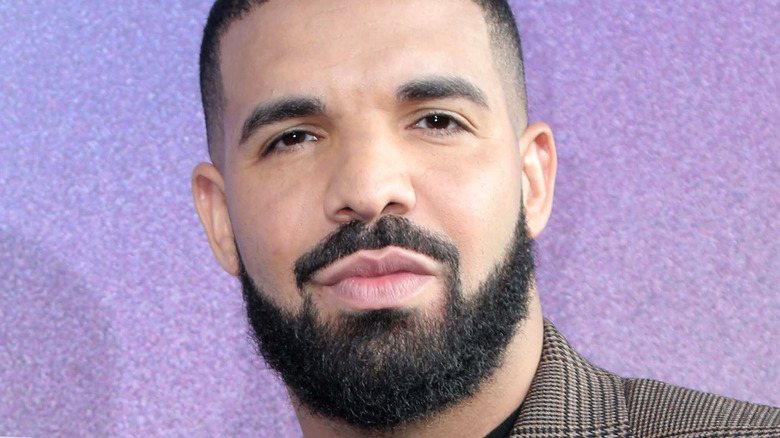 Shutterstock
Drake and Sophie Brussaux may not be dating, but they are doing their best to keep a strong co-parenting relationship with one another for the sake of their son, Adonis.
A source told Us Weekly in December 2020, "[They] are very happily co-parenting together in Toronto with both of them sharing custody. Adonis is a very happy little boy."
After an apparent fling with the rapper in early 2017, Brussaux gave birth to Adonis in October 2017. However, it wasn't until June 2018, after rapper Pusha T announced the news to the world in his track "The Story of Adidon," that Drake confirmed he is the father in his own song, "March 14."
"Yesterday morning was crazy / I had to come to terms with the fact that it's not a maybe / That sh**t is in stone, sealed and signed / She not my lover like Billie Jean, but the kid is mine," he rapped, via lyrics shared by Us Weekly. "[My mom] Sandi used to tell me all it takes is one time, and all it took was one time / S**t, we only met two times, two times."
Drake went on to say that he hates the phrase "single father" and was embarrassed to tell his parents that he welcomed a child with a woman he was not committed to. He added, "Always promised the family unit / I wanted it to be different because I've been through it."
Drake has nothing but love and respect for Sophie
During a December 2019 appearance on the Rap Radar podcast, Drake revealed he had waited to tell the world about his son because he was awaiting the results of a DNA test. "I did a DNA test for my son and it came back to us and it said the DNA test got ruined in transit and they couldn't be 100 percent sure that that was my son or not," he explained. "I was in a really weird pending situation where I didn't want to go tell the world that that was my son and it wasn't."
In March 2020, Drake sparked outrage after he referred to Sophie Brussaux as a "fluke" in his song "When to Say When." He sings, "Baby mama fluke, but I love her for who she is." Right away, people erupted with criticism on Twitter. One Twitter user wrote, "Drake called his baby mother a 'fluke'. I just... men are embarrassing. Sophie ain't done a thing to this man but be quiet and take care of their kid."
Regarding Drake's baby mama drama, another fan tweeted, "Drake is rude as hell. ... she gets pregnant, has the baby, keeps it a secret for you, takes the embarrassment when Pusha [T] revealed it, has never said anything bad about you...and she's a fluke?!" Months later, an insider told Hollywood Life that despite the presumed diss, Drake treats Brussaux with "nothing but love and respect."