Is This Why Miranda Lambert And Blake Shelton Never Had Kids?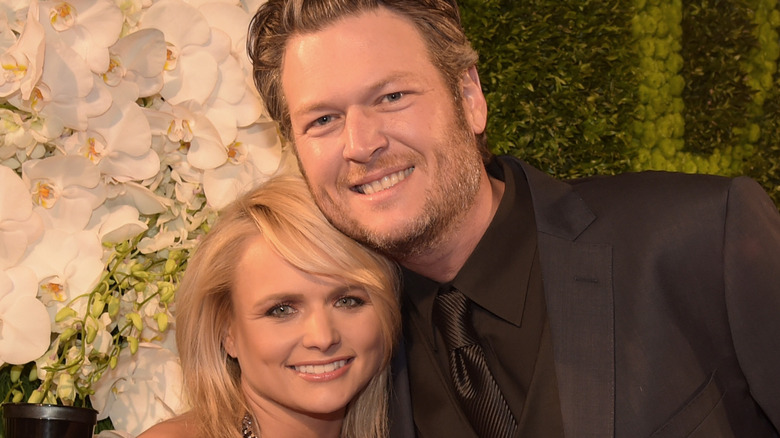 Rick Diamond/Getty Images
Miranda Lambert and Blake Shelton were a match made in country music heaven ... until they weren't. The duo started dating in 2006, got married in 2011, and it was all over by 2015. As In Touch Weekly reported, the demise of Lambert and Shelton's relationship played out very publicly in the press. Although we still don't really know why they ended things, rumors have circulated for years about infidelity — their relationship began with cheating, too — and the strain of long distance, perpetuated by their competing music careers.
"This is not the future we envisioned. And it is with heavy hearts that we move forward separately," they noted in a joint statement announcing the split (via In Touch Weekly). 
Although the country stars have since found love elsewhere — Blake with fiancée Gwen Stefani and Miranda with husband Brendan McLoughlin (via Country Living), an insider close to Lambert told In Touch that she now looks back and wonders, "What was I doing with Blake?" Maybe their differing opinions on children contributed to the divorce?
Timing was a major issue for the country couple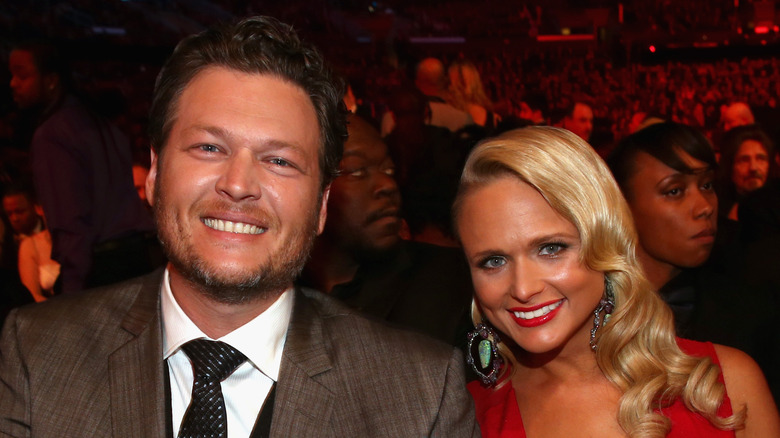 Christopher Polk/Getty Images
There was a time when Miranda Lambert and Blake Shelton's relationship seemed untouchable. In fact, while speaking to People in 2011, Shelton expressed his desire to have children ASAP. "When I see my mom and dad with their grandkids and that relationship down the road, that's what I'm looking forward to more than anything," he said. "That family and those generations and being on that end of things." 
Just a year later, however, Lambert pointed out that timing is everything. "That's the one thing I really want to plan the right way, because I don't want to have children and raise them on a plane or a bus," she said (via People). "Right now, we're both at our peak and having a blast, and I don't think either one of us [is] thinking about changing a thing."
As Gossip Cop notes, damning reports emerged in 2020 that Lambert was planning to have a baby with husband Brendan McLoughlin to get back at her ex. Allegedly, Shelton was the one who didn't want to have children, though this seems inaccurate since "The Voice" star is reportedly looking to have kids with current love Gwen Stefani sooner rather than later (via Cheat Sheet). 
No "revenge baby" materialized, of course, though a source told ET in 2019 that Lambert is eager to start a family with McLoughlin. All things considered, it seems the timing simply wasn't right for Lambert and Shelton.