Did Blake Shelton Just Drop A Hint About Leaving The Voice?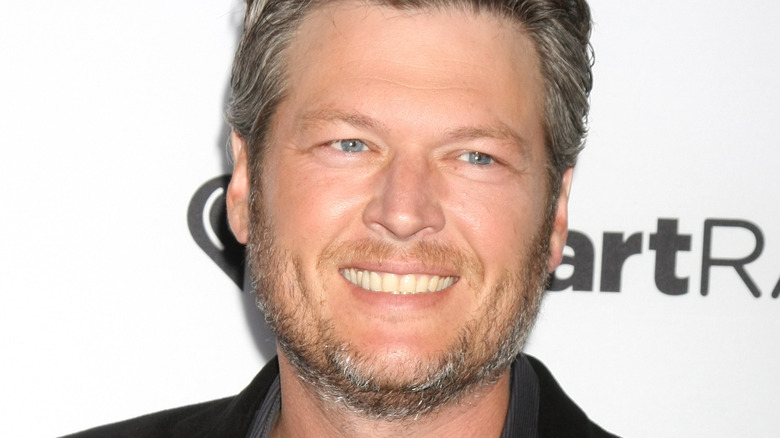 Shutterstock
Blake Shelton is the only remaining original coach on The Voice. Shelton joined fellow singers Adam Levine, Christina Aguilera, and CeeLo Green for the first season of the show, which proved to be a huge hit (via Insider). The series took off and began to gain a large following. However, the coaches weren't as stable as the ratings. Although Shelton and Levine remained intact, stars such as Usher, Miley Cyrus, Kelly Clarkson, Shakira, Nick Jonas, Alicia Keys, Pharrell Williams, and others sat in the iconic red chairs. When Levine left the show following Season 16, Shelton was left as the only original member of the panel.
While Shelton seems to have a great love for The Voice, especially since it introduced him to his current girlfriend, Gwen Stefani, he may not be in it for the long haul. Shelton and Stefani sparked a romance after the No Doubt singer was chosen as a coach on the show (via Marie Claire). They're currently engaged and planning their wedding. However, domestic bliss could be the reason Blake Shelton chooses to vacate his seat on the singing competition series.
Blake Shelton reveals his future plans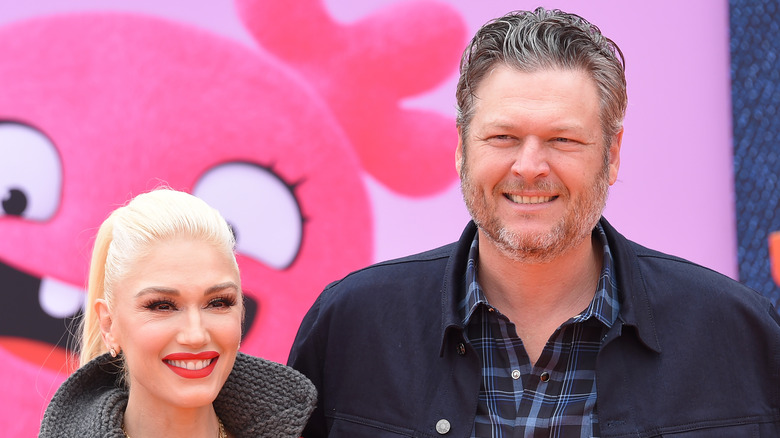 Shutterstock
Blake Shelton is a staple on The Voice, and viewers love to watch him offer comic relief while getting super competitive with the other coaches each season. However, the country music singer may have hinted that he's thinking about leaving the show behind him in order to enjoy life with his future wife, Gwen Stefani (via Pop Culture). During a recent appearance on The Today Show, Shelton revealed that he plans to leave fame behind in hopes of spending a quiet life with Stefani. When he was asked if he planned to leave the entertainment industry behind in ten years, his answer was a bit unexpected.
"I hope that's not too far down the road. Ten years sounds like way too long to me. I'd like to see that sooner than later," Shelton revealed, adding that both he and Stefani will eventually be ready to enjoy a simple life after decades of working on their careers. "I mean, we both pretty much taken it to the limit as far as our careers go and touring and now the television thing. It's been fortunate to accomplish a lot of things. But, hopefully, at some point, we get a chance to live some life," he added. While The Voice could go on without Blake Shelton, fans would likely miss his presence on the hit show.