Is This Why Skeet Ulrich And Lucy Hale Called It Quits?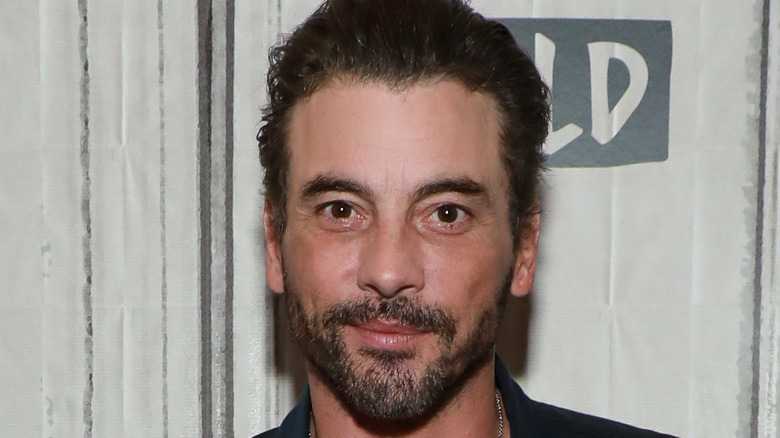 Jason Mendez/Getty Images
Fans who loved the actors Skeet Ulrich and Lucy Hale as a couple got bad news, as the couple reportedly called it quits. The duo were confirmed to be an item back in February of 2021 when they were spotted showing off some PDA during a lunch date (via E!). Hale is best known for her role as Aria on "Pretty Little Liars" and as the title role on "Katy Keene" (via IMDb). Meanwhile, Ulrich made a name for himself in films such as "Scream" and "The Craft" before being named one of the hunkiest dads on the CW's "Riverdale" (via Rotten Tomatoes). The pair have a two decade age gap between them, but they didn't let that stop them from giving romance a try.
A source told E! that Hale and Ulrich were set up with one another, as they shared mutual friends. They reportedly ran in the same acting circle, and their social scenes had quite a lot of crossover. "They are both really into each other," the source shared with E! in February of 2021. The informant added that the couple were keeping things casual and low key, and they spent most of their time simply hanging out at each other's houses. Sadly, things didn't seem to work out for the gorgeous couple.
What went wrong for Lucy Hale and Skeet Ulrich?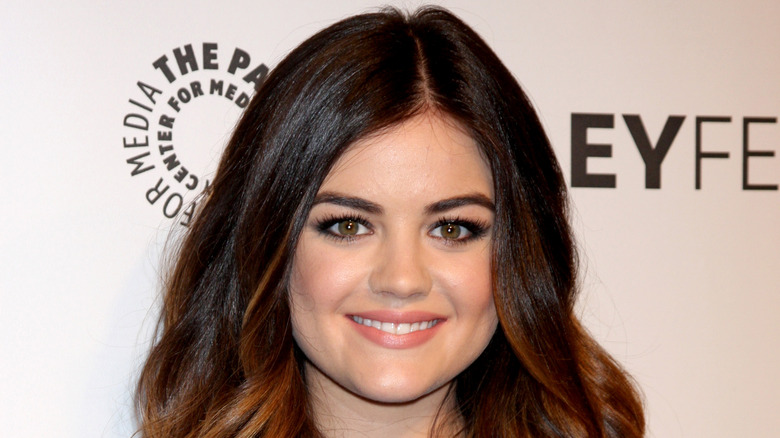 Shutterstock
Sadly, another Hollywood couple bites the dust. Us Weekly reported that Lucy Hale — who has a stunning net worth — and Skeet Ulrich dated for about three months before officially pulling the plug on their romance. While some fans may have speculated that their age difference played a role in the split, sources told the outlet that the gap wasn't a problem for the pair. 
"It doesn't bother them. They are both kind and have a funny, but dark sense of humor," the insider dished. However, it appears that the couple simply believed they worked better as friends. "It was more of a trial run. They wanted to see if they could be more than friends, but it didn't feel right. Skeet was pushing harder, but he's cool with it ending," a source explained.
Hales and Ulrich's romance came after the "Riverdale" dad had been linked to model Megan Blake Irwin. Before that, Ulrich was engaged to Rose Costa and married to Amelia Jackson-Gray for three years. Previously, he was married to Georgina Cates for eight years, and the pair shares 19-year-old twins Jakob and Naiia. As for Hale, she's been romantically linked to actors David Henrie and Chris Zylka. She was also rumored to have a romance with former "Bachelor" star Colton Underwood (who came out as gay in April of 2021). While sources confirm that Hale and Ulrich have parted ways, neither actor — as of publication — has commented on the split.