The Truth About James Charles' Dating History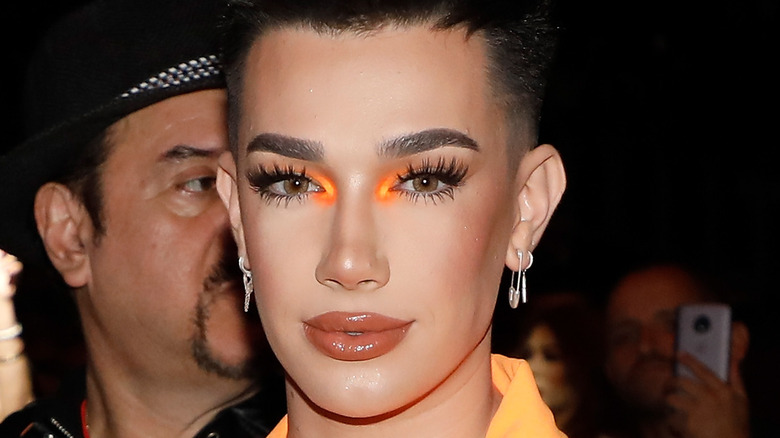 Taylor Hill/Getty Images
You might be familiar with the name of James Charles, especially if you're a fan of beauty brands and influencers. The 20-something year old has made a name for himself over the last few years. Unfortunately, not all of that attention has been for good reasons.
In 2016, Charles was celebrated as being the first-ever male CoverGirl. He was predictably thrilled with the honor, and told Allure it was a dream come true. "This is literally the coolest thing that's ever happened to me," the beauty guru gushed. "I mean, I'm basically, like, 12 years old [laughs], so not many cool things have happened in the first place, but this definitely takes the cake. It's such a huge honor to be working with one of the most iconic beauty brands in history, alongside huge icons such as Katy Perry."
Being catapulted into the public eye also meant more people became interested in Charles romantically. Here's a breakdown of his dating history so far.
James' dating life is low key a mystery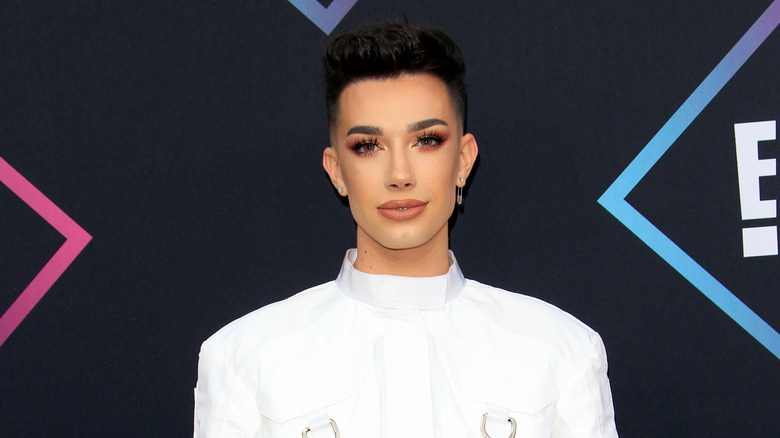 Shutterstock
James Charles came out as gay almost right after becoming famous. Since then, there have been rumors that he's been involved with a few different people, but not a lot of confirmations. He was rumored to be dating Grayson Dolan of the Sister Squad – an unofficial YouTube group – in 2018, but both issued denials. Affair Post reports that in December 2018, Charles wrote, "I wish people would stop over analyzing popular influencer friendships on social media. Just enjoy it for what it is. Some of the rumors are beyond crazy, it's toxic, frustrating, and it can really start to affect us in private."
That same year, Charles vented about his dating frustrations to Entertainment Tonight, explaining  that he wanted a boyfriend at the time, but didn't like dating apps. "I don't have time. I just need a boyfriend like, right now. I don't want to sit here and scroll through people and message back and forth. Like, hello, no!"
In 2019, rumors circulated that Charles got involved with another makeup influencer named Manny MUA, but those rumors died down after Manny issued a denial. In 2020, Charles went on a date with Turner 'Ttfue' Tenney, but the pair never confirmed if they made it to a second date.