Hoda Kotb Reveals The Identity Of Her Maid Of Honor For Her Upcoming Wedding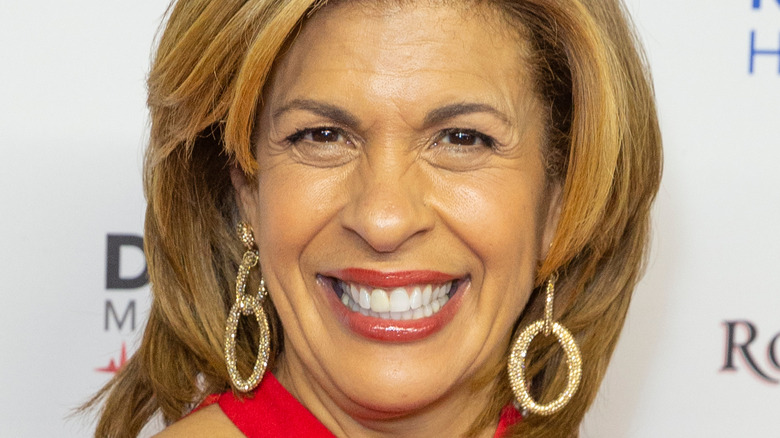 Shutterstock
You're probably used to Hoda Kotb bringing you the day's top news on NBC's "Today." When she's broadcasting straight to your living room, it's easy to become super familiar with the anchor. Good Housekeeping reports that she's been with her fiancé, Joel Schiffman, since 2013, and the pair got engaged in November 2019. And on April 29, she shared some personal news with co-host Jenna Bush Hager and Donna Farizan. Kotb revealed the identity of her maid of honor for her upcoming wedding. 
During a segment of "Today with Hoda and Jenna," attention turned to Kotb's love life and where she is with wedding planning. Farizan said that a fan was wondering if Kotb had thought about having a maid of honor and, if so, who would she choose. People reported that Kotb said, "Yes, I would have a maid of honor. It will be Hala, my sister."
E! News reported that this isn't the first time that viewers have taken a glimpse into Kotb's personal life and her relationship with her sister. During an interview on "Today" in 2015, Hala said, "Hoda is so genuinely warm and genuinely caring about people. As a sister, she's the best."
Hoda Kotb has had to postpone her wedding more than once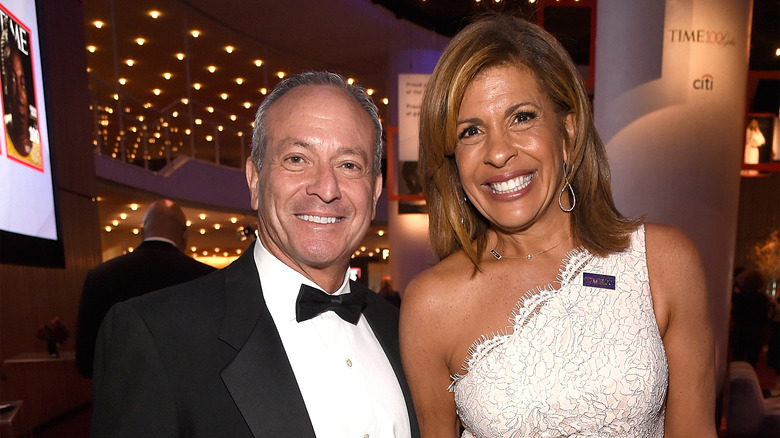 Kevin Mazur/Getty Images
Like so many other couples waiting to get married, Hoda Kotb revealed that the pandemic put a real stopper in the works as far as her plans were concerned. People reported that she said, "You know what's weird is you plan something and you had it all in stone and then everything got uprooted and now we're planning it again and there's something weird. We're like 'We're doing it. Should we just do it this summer? Should we wait?' We don't know."
According to "Today", Kotb had initially planned her nuptials with Schiffman for August 2020. However, after it became clear that that wasn't feasible during the pandemic, they pushed it back to November. The event then got moved again. Last year, she told People that they may tie the knot in summer 2021. But she also said, "We can't fly anywhere, what are we supposed to do? It was supposed to be last November. Maybe this November coming up. That's it. Put it on the calendar" (per ET Online).
While changing plans can be disappointing, in April 2020, Kotb told People that she "already feel[s] married" to Schiffman. They've been together for nearly a decade and share two daughters.