The Real Reason Julianna Margulies Left ER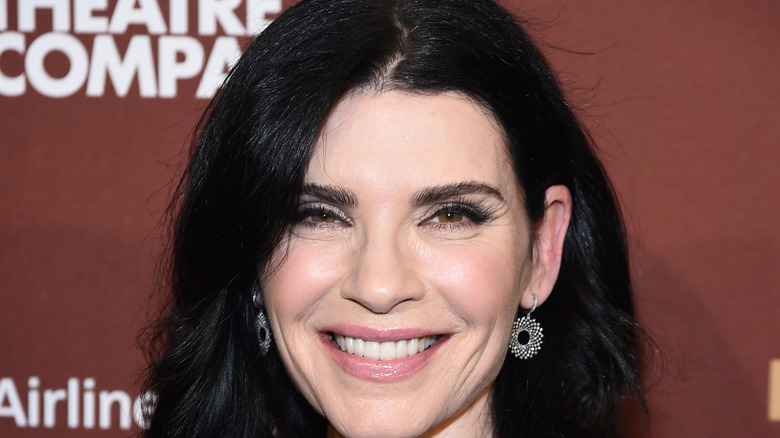 Jamie Mccarthy/Getty Images
Julianna Margulies was only supposed to appear briefly in the pilot episode of the hit NBC medical drama "ER." Her character, nurse Carol Hathaway, was supposed to overdose on pills and die. Instead, Carol overdosed, lived and became one-half of one of the most popular primetime couples of the 1990s, according to CheatSheet.com. The love story between Dr. Douglas Ross and Carol, played by George Clooney (who's had one of the weirdest auditions) and Margulies, dominated the show for its first few seasons.
Margulies went on to win an Emmy Award for Best Supporting Actress after just one season, and was subsequently nominated for five more Emmys throughout the seasons. She also snagged six Screen Actors Guild Awards for her portrayal of Carol, but in hopes of bringing variation to her acting profile, she decided to leave the show in the year 2000 (via Britannica). For Margulies' last episode, Entertainment Weekly reported that Clooney returned as a surprise for her very last scene, but her successful run on the show begs the question — why did Margulies choose to depart "ER" when she was still enjoying so much success?
Julianna Margulies was offered millions to stay on the show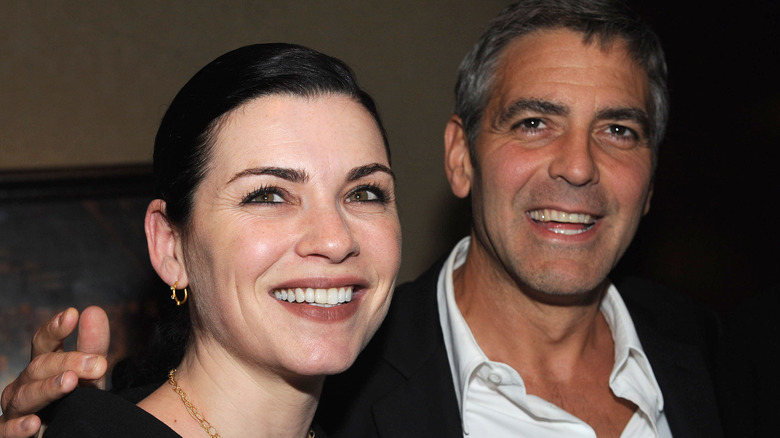 Brad Barket/Getty Images
In an interview with Oprah Winfrey's "Super Soul" set to air on Saturday, May 1, 2021 on Discovery+, Julianna Margulies is finally opening up about why she chose to turn down what NBC was offering her all the way back in 2000. As noted by E!, "ER" wanted to give her $27 million to stay for just two more seasons, but Margulies knew she couldn't take the money. 
Margulies had friends telling her to continue as Carol Hathaway and take the money, but she ultimately decided to depart. "I felt very alone because I had already planned what I was going to do before they had offered me that money. I had my life planned," she reportedly tells Oprah.
In amongst her decision making, Margulies looked for spiritual guidance. After browsing a bookstore and choosing "Awakening The Buddha Within," she took it home, opened it, closed her eyes, and pointed at a page. When she opened her eyes, she saw her finger landed on a line reading, 'I knew I wanted to learn more, not earn more." That is what solidified her decision to leave "ER," although she did make a brief return during the show's last season, along with George Clooney (who she had a crush on), according to The Guardian.
In the more than two decades since she left "ER," Margulies has found other acting success, especially as the lead in the series "The Good Wife," which she starred in from 2009 until 2016 (via Britannica). Will there be an "ER" reboot? Sorry to disappoint, but Margulies doesn't think it would be a good idea.