What Does Cardi B And DJ Khaled's Big Paper Mean?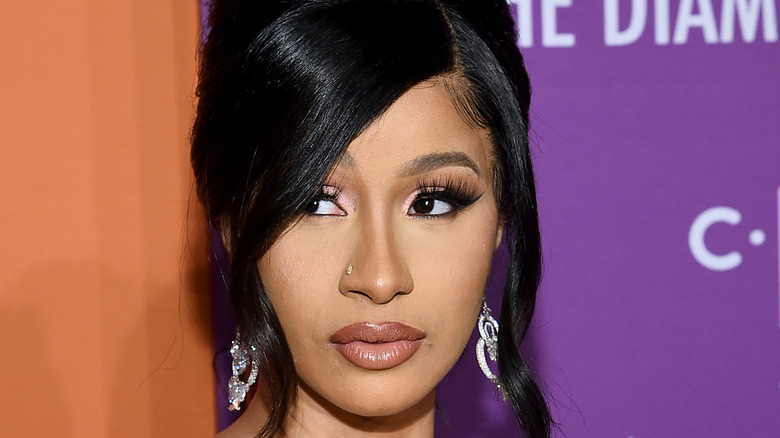 Dimitrios Kambouris/Getty Images
On April 30, hitmaker DJ Khaled released his 12th studio album "Khaled Khaled," (via Billboard). The iconic record producer told Billboard, "I always wanted to make an album called 'Khaled Khaled.' But I knew it had to come at a certain time. I figured I had to get past 10 albums. ... But now, it's time for the new chapter, the evolving of Khaled Khaled." 
In typical DJ Khaled tradition, the 14-track record features an impressive lineup of guest stars, including Megan Thee Stallion, Drake, Justin Timberlake and more. The album's hit single "POPSTAR" featuring Drake peaked at No. 1 on the Billboard Rhythmic Airplay chart and following "Khaled Khaled"s full released there's sure to be "another one."
One of the most exciting tracks on the album is "BIG PAPER" featuring beloved rapper Cardi B. Apparently, Cardi was added to the star-studded album at the very last minute, (via Billboard). "BIG PAPER" marks the Bronx rapper's third collaboration with Khaled. She appeared on the track "Wish Wish" on the album "Father of Ashad" and worked on Jennifer Lopez's 2018 single, "Dinero."
Cardi B brags about her successes on Big Paper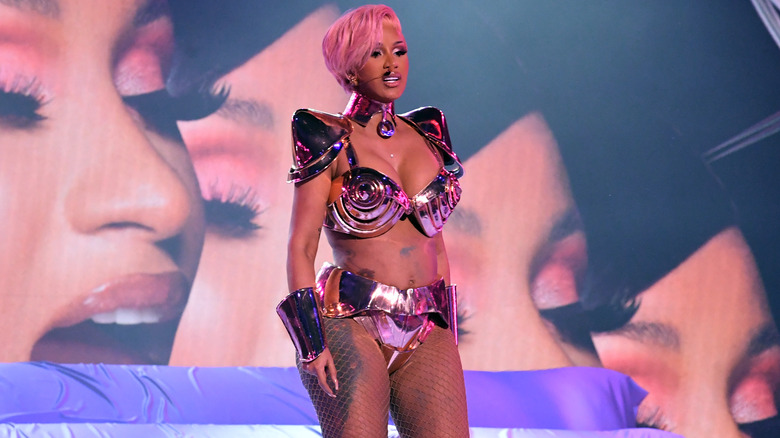 Kevin Winter/Getty Images
"BIG PAPER" is dedicated to the haters. Cardi B opens the catchy track, "I get big paper, so I deal with big haters," (via Genius). She adds in the first verse, "Big Bardi, they can't f**k with me, hardly / Body anybody sayin' they don't know my body / I son b—hes, movе Kulture out the car seat / Got thеse h*es nervous, I can spit it to their heartbeat." 
Clearly, the song references Cardi B's massive success in the rap industry and her immense talent. Her debut album "Invasion of Privacy" won a GRAMMY award for Rap Album of the Year. Plus her estimated net worth is an impressive $30 million dollars, (via Celebrity Net Worth).
Throughout the track, Cardi B asserts there's no one else out there like her and that she's at the top. She raps, "Fashion icon, couple million for my stylist / Five number ones, you got five number nones / Sleepin' on Cardi, all that nappin' s**t done / Off with your hat, all that cappin' s**t done / And I got Hollywood waitin' when this rappin' s**t done." 
In the last line, the 28-year-old is alluding to her desire to build a career as an actress, (Entertainment Tonight). In 2019, she starred alongside Jennifer Lopez and Constance Wu in the critically acclaimed film "Hustlers." Regardless of whether Cardi B's rapping, acting, or turning heads in her iconic outfits, the rapper is constantly making BIG PAPER.