What Derek Hough Really Thinks Of Tyra Banks Hosting DWTS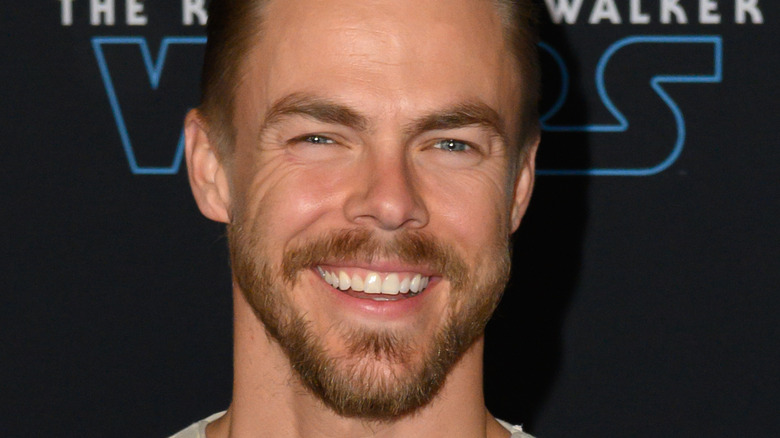 Shutterstock
Derek Hough is a "Dancing With The Stars" fan favorite. Hough began as a dancer on the series alongside his sister, Julianne. He quickly won over the hearts of viewers with his style and knack for creating the perfect steps (via ABC). Throughout his time as a dancer on the series, Hough partnered with many celebrities such as Nicole Scherzinger, Bindi Irwin, Ricki Lake, and more. To date, Hough is the "winningest" pro dancer in the show's history, taking home the coveted Mirror Ball Trophy six times.
Hough left "DWTS" in 2016, but opted to return as a judge during the 2020 season (via Entertainment Weekly). "Coming back to the show, it feels like coming back home. The joy it brings, the pure entertainment, I think it's much needed right now ... To be a part of that once again is a privilege," Hough said of returning to the show.  However, the "DWTS" alumnus returned to a very different look and feel for the series. Longtime host Tom Bergeron and his sidekick Erin Andrews were relieved of their duties, and former "America's Next Top Model" host Tyra Banks was named the new host of the series. Now Hough is revealing his thoughts on Bergeron's exit and Banks' hosting abilities.
Derek Hough speaks out about Tyra Banks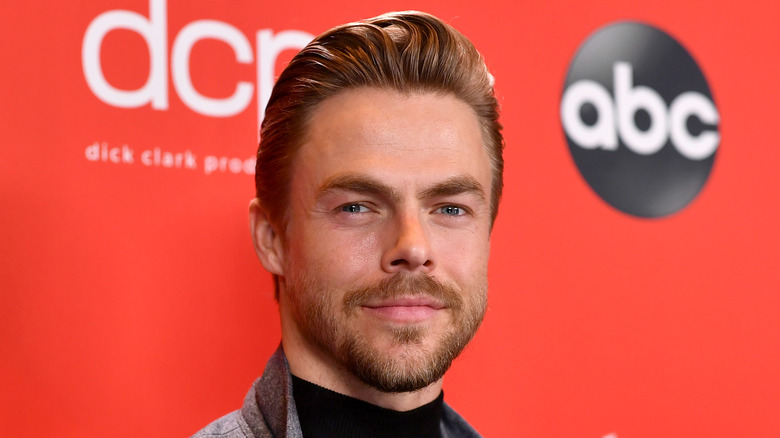 Emma Mcintyre /ama2020/Getty Images
Derek Hough may be new to the "Dancing With The Stars" judges table, but he's no stranger to the show. Hough spent many years on set as a dancer and built a strong relationship with former host Tom Bergeron (via Us Weekly). "I love Tom. I'll always be a champion of his and support him in anything that he does. He's always been so, so gracious [and] so kind in the past," Hough said of the beloved TV host. However, he also admits that he fully sports new host Tyra Banks. "It's a big role to fill, for sure. I think that she did a great job and live TV is extraordinarily difficult. ... I think she did a phenomenal job," Hough said of Banks.
Meanwhile, Hough tells ET that he's very excited for the upcoming season of the dancing competition series. "I'm very excited. It's extraordinary. Unbelievable to think that it's Season 30," he stated. Hough claims not to know any details about how the show is handling the 30th anniversary. However, he did reveal that judge Len Goodman would be back. "I think it'll be great. I'm looking forward to Len being back because I think that he just adds so much. I think that just having that Brit. You just need that Brit, man. You need him in the room. He's the man!" Hough added. While details are scarce, fans can expect Hough to return as a judge next season.