Why Victoria Beckham 'Would Rather Die' Than Wear This Gift From Justin Bieber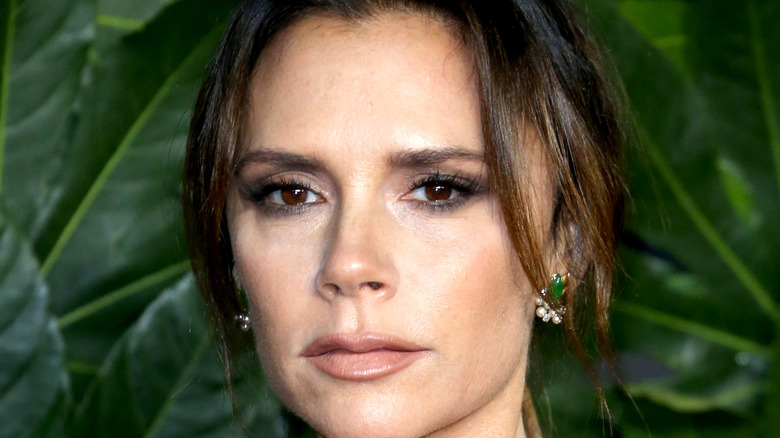 Shutterstock
Victoria Beckham launched her clothing company, of the same name, in 2008. The former Spice Girl was best known for her signature black mini dress and sleek bob combination, making her colorful and dynamic designer label surprising and fresh. She told Harper's Bazaar UK in January 2020 that her label was true to who she was and catered to her strengths. "I see those as beautiful clothes, great silhouettes, strange colors that you wouldn't typically put together, which are almost so wrong they're right," she said. 
Due to Beckham's impressive reputation in the fashion industry and large following on social media, the designer often receives gifts from brands hoping she will promote the products to her almost 29 million Instagram followers. One of the most head-turning fashion items Beckham was gifted came from a fellow pop icon. On April 27, 2021, Beckham revealed that "Holy" singer Justin Bieber sent her an unexpected gift. When Beckham saw the package she couldn't help but share what she received with her Instagram followers and poke some light-hearted fun at her family friend.
Justin Bieber sent Victoria Beckham Crocs from his latest collaboration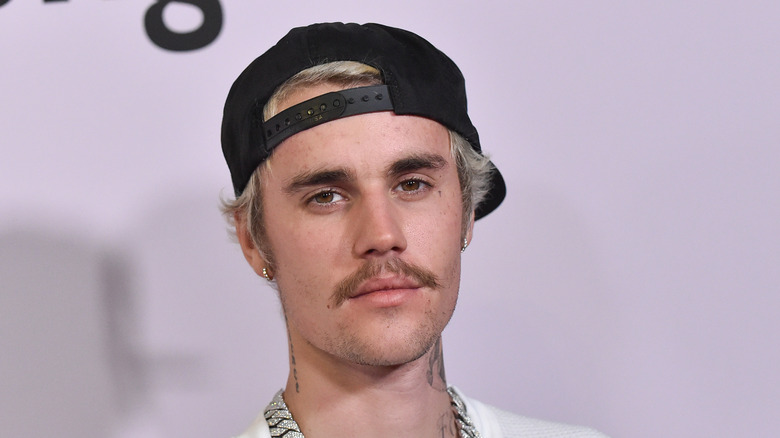 Shutterstock
Victoria Beckham is known for the Spice Girls, her label, and as the unofficial queen of the high heel, so the following might come as a shock. Justin Bieber sent Beckham a pair of lilac Crocs from his collaboration with Drew House (via E!). Posh Spice (what does Beckham think of that nickname, anyway?) took to her Instagram story to share a photo of the gift with the accompanying caption, "A lot of people have been asking me what I'm planning on wearing after lockdown. What do we think about this suggestion from @justinbieber?" She then posted a better view of the shoes on her Instagram story and wrote "OK this is so kind of Justin to send me some Crocs. Never worn a pair of Crocs. This did make me laugh, I mean, it is the thought that counts. Thank you so much."
Though the fashion designer didn't seem very interesting in wearing the Crocs, she decided to ask her followers what they thought of the funky footwear. She posted an Instagram poll asking her fans, "Will I be wearing lilac crocs?!" The following day she shared the results of her poll, revealing that 43% of voters said yes to the Crocs while 57% voted against them. She captioned the results of the poll, "Well that was close! I think I'd rather die but thank you anyway @justinbieber." While Bieber may not ever see the Spice Girl in his shoes, he's sure to see many of his fans rocking his sold out collaboration (via Entertainment Tonight).