The Best Silhouettes For An Inverted Triangle Body Shape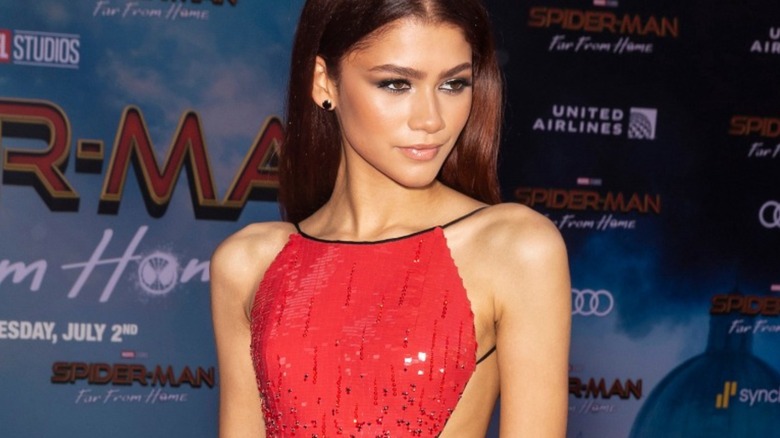 Getty Images
If you're looking for the best ways to complement your inverted triangle body shape, finding flattering silhouettes might be a lot easier than you think. As per Stitch Fix, inverted triangle shapes are similar to apple shapes in that both are known for having broader shoulders with thinner hips. Both inverted triangles and apples are known for having a less-defined waistline, and many times featuring athletic, gorgeous legs. Celebrities with inverted triangle shapes include Zendaya, Kim Catrall, Cindy Crawford and Demi Moore, so you're definitely in beautiful company!
According to Stitch Fix, you should look for silhouettes that soften broader shoulders while creating the illusion of a defined waist and curvier bottom-half. Moreover, you should look to highlight your enviable features like your legs, fuller bust, or toned arms instead. Sound difficult? It's actually as easy as (apple) pie. Your first step is going for tops that have A-line silhouettes to emphasize your waistline, as well as flowy tunics that soften shoulders, relaxed button-downs, or V-necks to draw attention to your bust.
As per The Concept Wardrobe, inverted triangle shapes should be all for simple tops that soften your upper half. Draped fabrics that skim the shoulders work great, as well as solid colors that will work to place the attention on your hips and legs instead. It is best to avoid tops that add volume, particularly shoulder pads, as well as wide necklines and busy patterns.
Gorgeous outfit ideas for inverted triangle shapes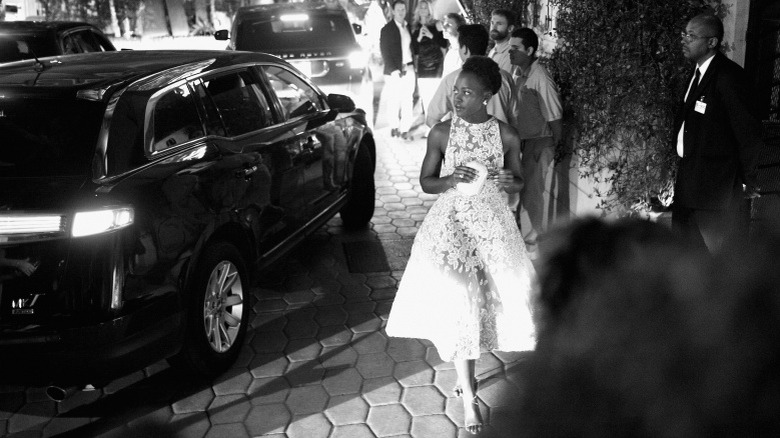 Getty Images
As Nordstrom Trunk Club explains, inverted triangle or apple shapes should try pants that add volume to their lower half, while keeping it simple up top. Create the illusion of curvier hips by going for pant styles like cropped wide-legs, baggier boyfriend jeans, flared pants, or straight-legs. Skinny styles will only exaggerate your thinner hips and legs, especially when paired with a flowy top. While high-waist wide-legs will make the waist appear smaller, pants with interesting prints will balance out your frame.
When it comes to dresses, inverted triangle shapes have it easy: there really are so many styles that work for you. Nordstrom Trunk Club recommends structured frocks that pay special attention to defining the waist, such as A-line or fit-and-flare dresses. The fuller skirt will make hips appear wider, balancing your shape and creating an hourglass figure. Short shift dresses will also work great to highlight your amazing gams, as well as patterns on the skirt portion (via The Concept Wardrobe). When in doubt, belt your dresses at the waist, and go for strapless necklines (just balance them out with fuller skirts) or waist-defining wrap dresses. 
Try jackets or coats that hit the upper hip or thigh, elongating the frame (via Stitch Fix), or one that flares at the hip. For sweaters, keep it simple with slim-fitting knits, and avoid widening horizontal stripes. These tips will take your wardrobe to the next level, making sure you're highlighting all your gorgeous inverted triangle shape features.