Inside Cher And Olympia Dukakis' Relationship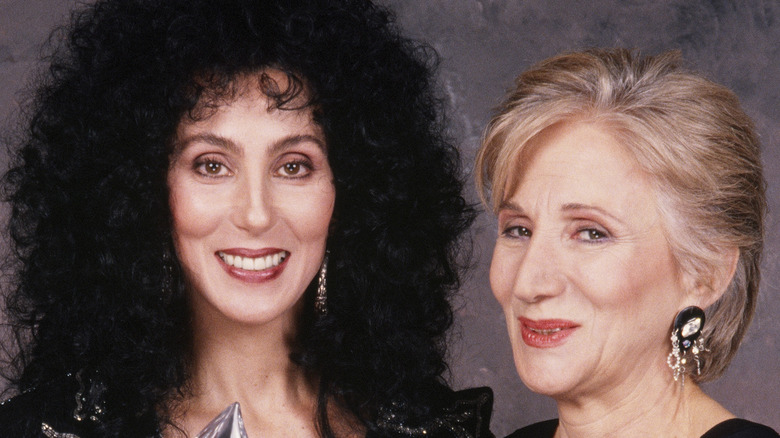 George Rose/Getty Images
When Cher heard that Olympia Dukakis had died, she immediately took to Twitter to pay tribute to her "Moonstruck" co-star. "Olympia Dukakis Was an Amazing, Academy Award Winning Actress," the singer tweeted. "Olympia Played My Mom In Moonstruck, & Even Though Her Part was That Of a Suffering Wife, We [laughed] ALL The Time."
The star went on to say about Dukakis' husband of over 50 years, Louis Zorich, "She Would Tell Me How MUCH She Loved Louis, Her 'Handsome Talented, Husband.'" Then, Cher lamented, "I Talked To Her 3 Wks Ago. Rip Dear One."
Judging from Cher's social media post, it's clear she shared a special relationship with the 89-year-old actress. The two met while filming "Moonstruck" in 1987 (via IMDb). Cher played Loretta Castorini, while Dukakis played her mother, Rose. The two actresses would go on to win Best Actress and Best Supporting Actress Oscars and Golden Globes for the film, according to Page Six.
Cher has more to say about the death of Olympia Dukakis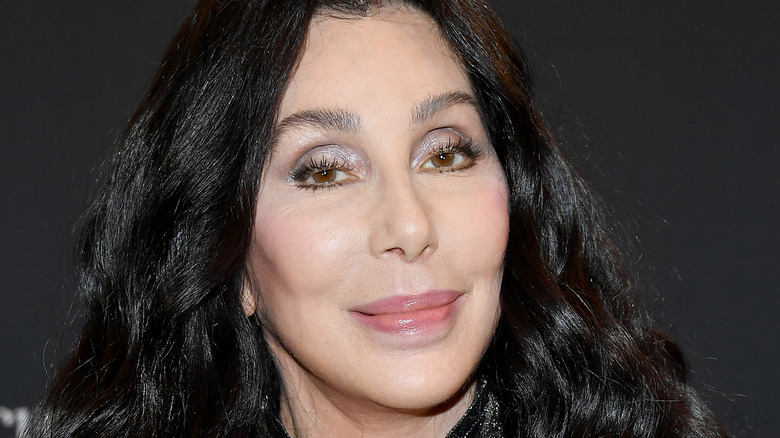 Amy Sussman/bbma2020/Getty Images
In subsequent tweets, Cher let the world in on the last time she spoke to her movie mom. "Heard Olympia Was Sick So Called Her Daughter & Said Could I Talk 2 Her," the 74-year-old tweeted. "She Said 'She might Not HEAR or SPEAK.' I Called In 2 The Receiver 'Olympia It's Cher, I [love] You.' Remember Moonstruck, She Said 'oh cher, I [love] you 'She Was Weak But Happy. RIP O."
But Cher wasn't done addressing how the passing of her co-star and friend impacted her, going on to tweet, "You never think about Friends, Loved Ones Leaving, But Thank God We Can See Them."
The beloved performer then quoted a scene from the movie that united her with Dukakis, tweeting, "Rose 'DO YOU LOVE HIM LORETTA!?' Loretta 'NO' Rose 'GOOD.' 'CAUSE WHEN YOU LOVE THEM THEY DRIVE YOU CRAZY, BECAUSE THEY KNOW THEY CAN.'"