What You Didn't Know About Olympia Dukakis' Husband, Louis Zorich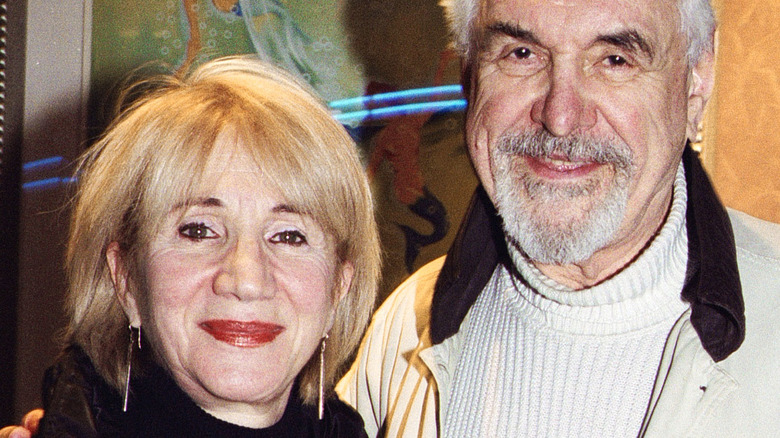 Myrna Suarez/Getty Images
Star of "Moonstruck" and "Steel Magnolias," Olympia Dukakis died Saturday at the age of 89. The actress had "many months of failing health," according to her brother, Apollo, who had posted to Facebook (via The Hollywood Reporter). Dukakis was an actress of both the stage and screen. She even won the Academy Award for Best Supporting Actress for her role as Cher's mother in "Moonstruck" (via Rolling Stone). 
After hearing of her death, Cher posted on Twitter a tribute to her co-star, saying, "Olympia Dukakis Was an Amazing,Academy Award Winning Actress." She also said that she had just talked to Dukakis three weeks ago. Cher also mentioned on Twitter that while Dukakis played the role of a "Suffering Wife" in "Moonstruck," the actress loved her "Handsome Talented,Husband." Dukakis was married to fellow actor, Louis Zorich, who died in 2018. Along with announcing the actress' death on social media, Dukakis' brother also said that she "is finally at peace and with her [husband] Louis."
Dukakis and Zorich met when he was auditioning to play the role of her husband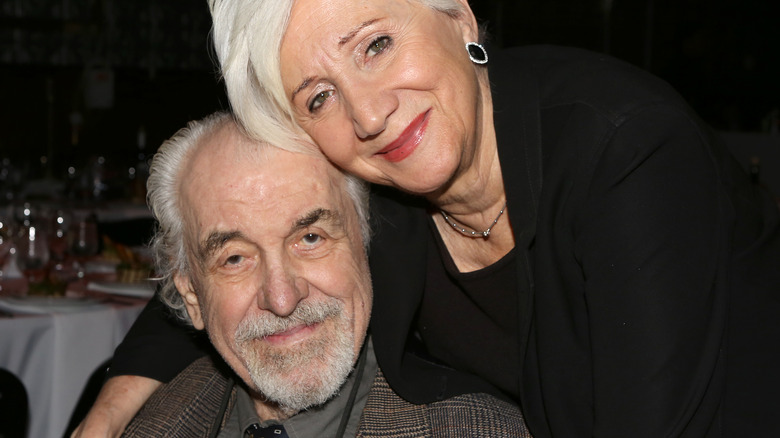 Walter Mcbride/Getty Images
Just like Olympia Dukakis, Louis Zorich was a successful actor of stage and screen. He may be most known for playing Paul Reiser's father in NBC's "Mad About You," as reported by The Sun. The two met while Zorich was auditioning for the role of Dukakis' husband in an off-Broadway play. While Zorich did not end up getting the role, he would go on to play the real-life role of Dukakis' husband. The two married in 1962, just one year after meeting (via The New York Times). 
It was true love, and the couple remained married for 56 years until Zorich's death in 2018 at the age of 93. The two actors also share three children together — Peter, Stefan, and Christina. They were also both founding members of the Whole Theater in New Jersey. The Whole Theater was also where Zorich played King Lear in 1991.