You Won't Believe Who Queen Elizabeth Gave An Award To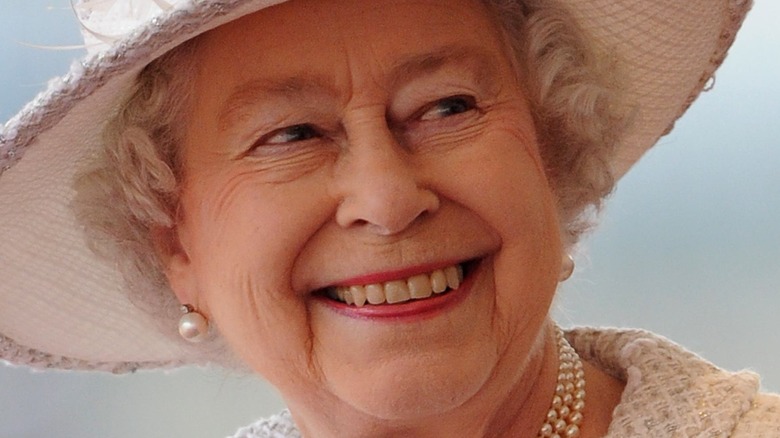 Wpa Pool/Getty Images
Queen Elizabeth is not known for shirking her royal duties, even the more unusual ones. Following the official two-week mourning period for her beloved husband, Prince Philip, the queen showed the world that life goes on as she went back to work. In addition to her personal appearances — such as greeting foreign ambassadors and hosting a retirement party for Britain's Lord Chamberlain (via People) — she also put her stamp of approval on various honors given in her name.
One of these is the Queen's Award for Enterprise, the highest honor a business can achieve. According to the official website, the awards are given annually for "outstanding achievement by U.K. businesses in the categories of innovation, international trade, sustainable development, [and] promoting opportunity through social mobility." Companies apply for the honors, which are then evaluated by committee. Winners are announced in late April and published in the London Gazette.
The 2021 list of honorees is a long one and includes businesses of all types, from technology firms to metal dealers to small farms. But one winner in particular stood out this year: Lovehoney Group Ltd, a 19-year-old company based in Bath. It was one of the winners in the International Trade category for its impressive continuous growth in overseas sales. It boasts nearly 300 employees and has more than two million customers worldwide — largely from Europe, the U.S., Australia, and New Zealand.
What is it? A sex toy company.
The queen honors UK businesses for their various accomplishments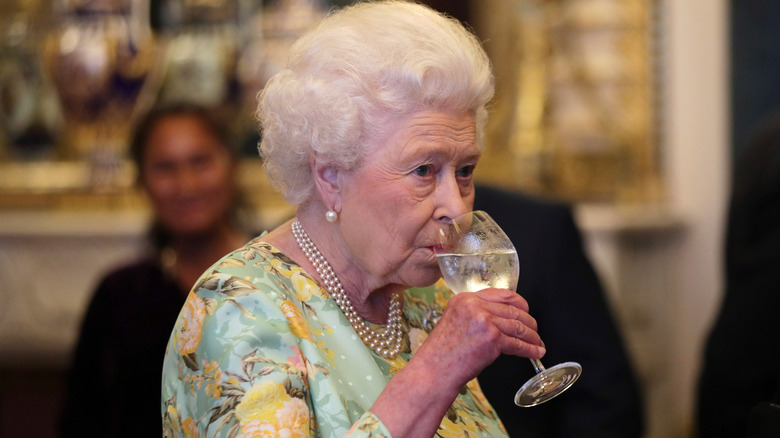 Wpa Pool/Getty Images
As described in the official awards press book, "Lovehoney Group Ltd designs, manufactures and distributes its own branded and third party pleasure products globally with over 150 products developed in house each year. It is the UK's largest online adult retailer." A look at its website reveals that the company does indeed sell everything from toys to lingerie to pleasure-enhancing lubes to products for more ... adventurous tastes. They must be doing something right; this is the sixth year in a row that Lovehoney has won in this category.
Winning the Queen's Award has a number of perks. Honorees get a certificate and a crystal trophy presented at their company by a lord-lieutenant of the queen, plus the privilege of using the Queen's Award emblem on their packaging and website for five years. Best of all, all the winners are invited to a royal reception at Buckingham Palace where the queen herself makes an appearance. (It's likely that the reception may have to be done online this year, however, what with pandemic restrictions in the U.K.)
Lovehoney's chief commercial officer, Debbie Bond, released a statement following the awards announcement (via Complex). In it, Bond said, "Her Majesty has been a wonderful supporter of Lovehoney." One may assume that she was referring to the recognition of company growth.