Was Princess Diana Afraid Of Queen Elizabeth?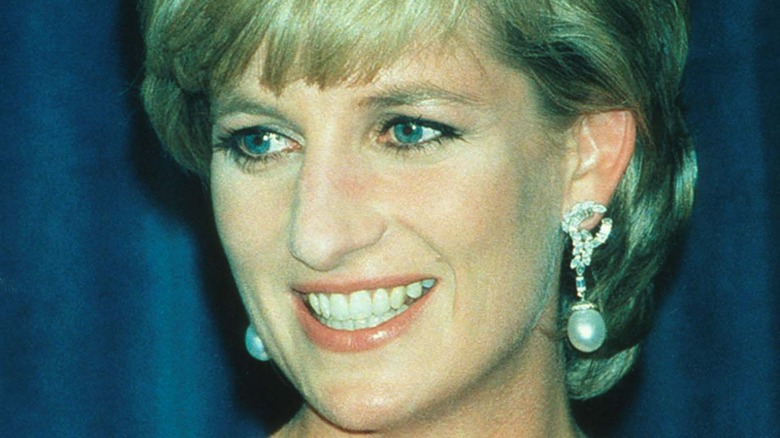 Pool/Getty Images
Of all the royal relationships to dive into, the one between Queen Elizabeth and Princess Diana is both fascinating and inherently murky. While it's typical for any mother-in-law and daughter-in-law to need time to really open up to one another, that's not always the norm. Unfortunately, when your mother-in-law is the queen of England, it likely feels nearly impossible and surely very overwhelming to even imagine bonding with her, let alone managing to pull it off.
Initially, things between the royal family and Diana Spencer were quite cordial. Diana was raised in the same circles as Prince Charles, and the royals were familiar with both of her grandmothers, who served as ladies-in-waiting to the Queen Mother (via Elle). The Queen even appeared to believe that Diana would adjust to royal life quite well, writing in a letter, "I trust that Diana will find living here less of a burden than is expected."
Of course, as many royal followers know, things between the pair certainly took a turn.
Princess Diana was reportedly intimidated by Queen Elizabeth in the early days of joining the family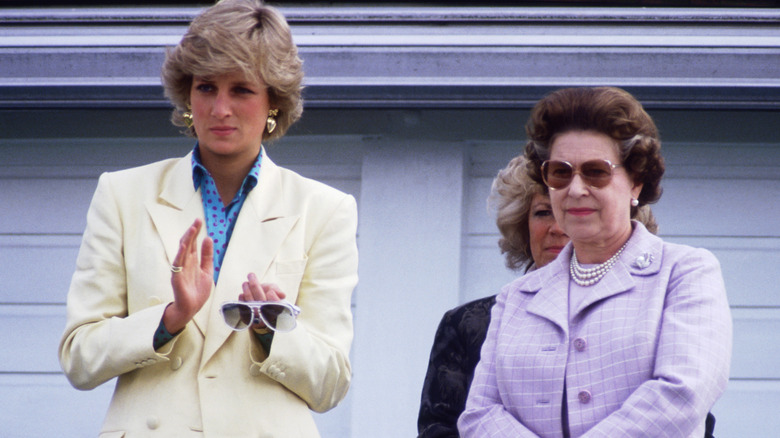 David Levenson/Getty Images
While Queen Elizabeth and Princess Diana were able to put on a good show for the cameras and the public, many in Princess Diana's inner circle tell a different story. Royal expert Andrew Morton explained in "Diana: Her True Story — In Her Own Words," that Diana was "governed by the fact that she was married to her older son and a future Monarch" and that she found the queen incredibly formidable. "Diana was quite simply terrified of her mother-in-law" (via Geo TV).
In a transcript of the conversations that Princess Diana and Andrew Morton had while writing the book, she also revealed that she believed the royal family didn't fully support her, or even understand the many obstacles and tribulations she faced, such as her bulimia. Diana apparently recalled the queen saying, "that the reason why our marriage had gone downhill was because Prince Charles was having such a difficult time with my bulimia" (via Elle). 
But even in the face of that misguided logic, the queen was always confident in Diana's ability to handle the role of Princess, and even after her split from Charles, Morton wrote that Diana, "[found] one perhaps rather unlikely ally at the palace in the queen, whose understanding and helpful attitude did much to encourage Diana to soldier on."
If you are struggling with an eating disorder, or know someone who is, help is available. Visit the National Eating Disorders Association website or contact NEDA's Live Helpline at 1-800-931-2237. You can also receive 24/7 Crisis Support via text (send NEDA to 741-741).