The Truth About SZA And Kehlani's Relationship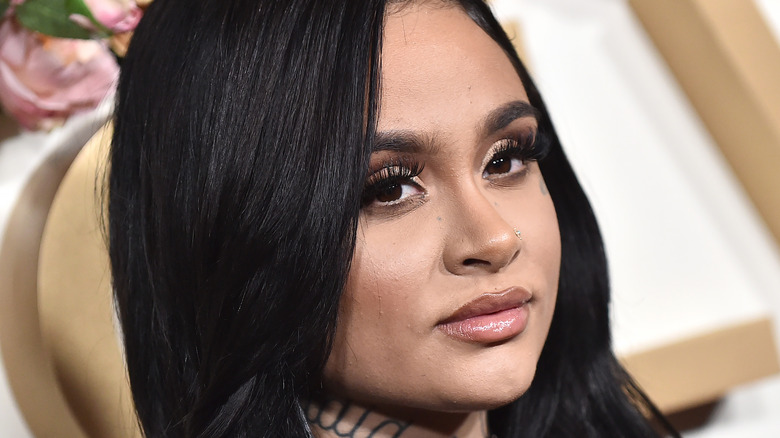 Shutterstock
Kehlani announced to her fans and followers on TikTok that she's a lesbian in April 2021. On April 23, she went live and explained, "You want to know? You want to know what's new about me? I finally know I'm a lesbian," (via Them). While fans are very aware of her queer-leaning lifestyle for years, the singer shied away from applying any additional labels to her sexuality.
In 2020, she shares with Diva Magazine the reason why she didn't label herself at the time was because of the public's expectations. "People gave me a label I never gave myself and got mad when I didn't fit into it," she recalled. "My energy has always been extremely fluid between masculine and feminine so that's why I use 'queer,' and also, queer is inclusive to non-binary people. But I still prefer and am totally fine with the pronoun 'she.'"
With the singer proudly labeling herself, her recent hangout session with fellow singer SZA has fans of both stars swooning, especially since the pair were photographed holding hands. Now everyone wants to know: are they dating or not?
Here's how the rumors about SZA and Kehlani got started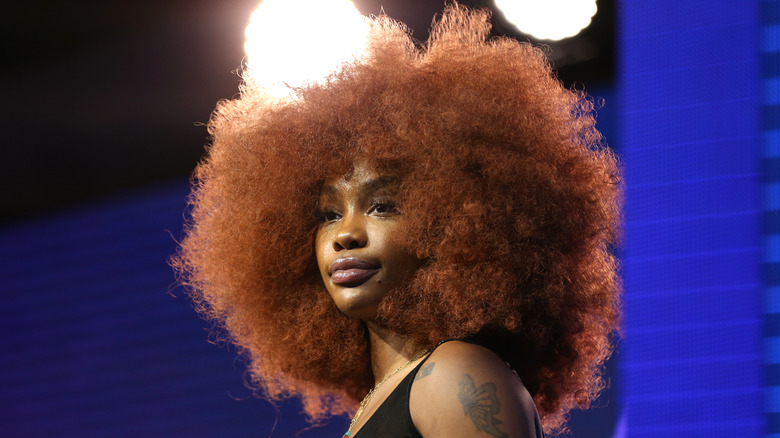 Phillip Faraone/Getty Images
Kehlani and SZA were both recently seen in Lizzo's Instagram stories, sparking rumors that the pair are in a relationship. While the two were also holding hands with Lizzo, it seems that fans all had their eyes trained on just SZA and Kehlani. One soccial media user commented, "Kehlani and Sza... almost certainly I'm having thoughts!" (via The Cine Talk). Of course, some wondered why people didn't think Lizzo was involved, but another fan was quick to explain.
"You all saying why nobody referring to Lizzo, well to be sensible kehlani and SZA been playing with each other over electronic media and Lizzo ain said nothing in regards to being in the LGBTQ+ social class," the fan wrote. "Notwithstanding the way that SZA didn't articulate a word about being gay. N Kehlani and SZA would be a beguiling couple." 
The two have been friends for years, as they're both active in the music scene and share similar audiences, and tend to show up for each other when it comes to the big moments. In fact, as Us Weekly reports, SZA was one of the close friends that attended Kehlani's private surprise 26th birthday party in Los Angeles. While neither woman has spoken on the rumors, as of writing, it's safe to say, only time will tell.