Why Did Madonna Stop Living In The US?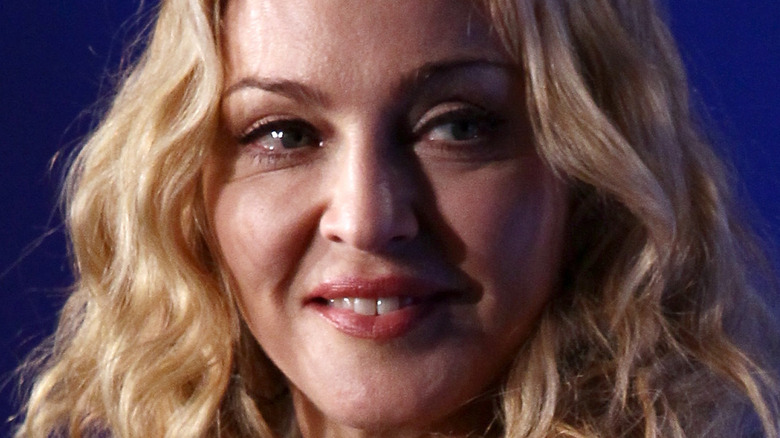 Win Mcnamee/Getty Images
After spending more than a decade swanning around exotic locales, including New York City, the Hamptons, and Portugal, Madonna finally decided to return to Los Angeles where, to be fair, she's always belonged. As Dirt reports, in 2021 the Material Girl dropped $19.3 million on a Hidden Hills mansion previously owned by The Weeknd. She formerly lived in Beverly Hills and the Hollywood Hills but, this time around, figured residing with the other celebs behind gates was her best bet.
The Weeknd initially purchased the property for $18.2 million, putting it up at an optimistic $25 million, before dropping it to $22 million and then finally settling on $19.3 with Madonna. The stunning, spacious home is 12,500 sq. ft. total and boasts nine bedrooms, nine bathrooms, a guesthouse, wine room and LED-accented garage. Suffice to say, the iconic singer and her gaggle of kids will have plenty of room to spread out. So, why did she decide to leave the States in the first place?
Trump made Madonna flee to Europe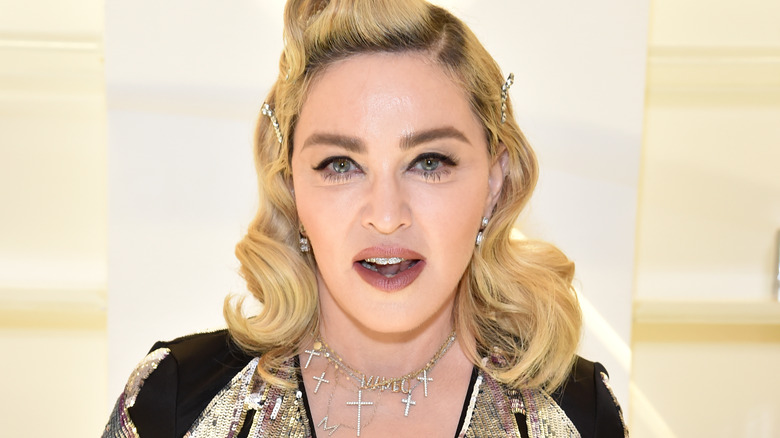 Kevin Mazur/Getty Images
In a 2018 cover story for Italian Vogue, shot in her then-home of Lisbon, Portugal, Madonna proudly revealed she'd fled the U.S. in part as a reaction to the Trump administration. "I felt like we needed a change, and I wanted to get out of America for a minute ― as you know, this is not America's finest hour," she quipped. The legendary pop star added, "Not that leaving America makes anything different or changes anything. I've lived in other places; I lived in London for 10 years. I like to put myself in uncomfortable situations and take risks." Likewise, her son David, who was 12 at the time, was obsessed with soccer and even plans to play professionally some day, so it was a strategic move on that front, too.
As Madonna explained, "I've been desperate to get him into the best academies with the best coaches, but the level of football in America is much lower than the rest of the world. I saw his frustration, and I also felt it was a good time." Disappointingly, Madonna didn't pick up a Portuguese accent like when she infamously became British while married to Guy Ritchie. Looking back on that time in her life, in 2020, the singer quipped, "I didn't know what anyone was talking about until I heard old interviews of myself. And then I was horrified and flabbergasted. Why did you let me do that to myself? I'm from Michigan!" (via the BBC).