The Unusual Reason Madonna Was Called Out During The Impeachment Hearing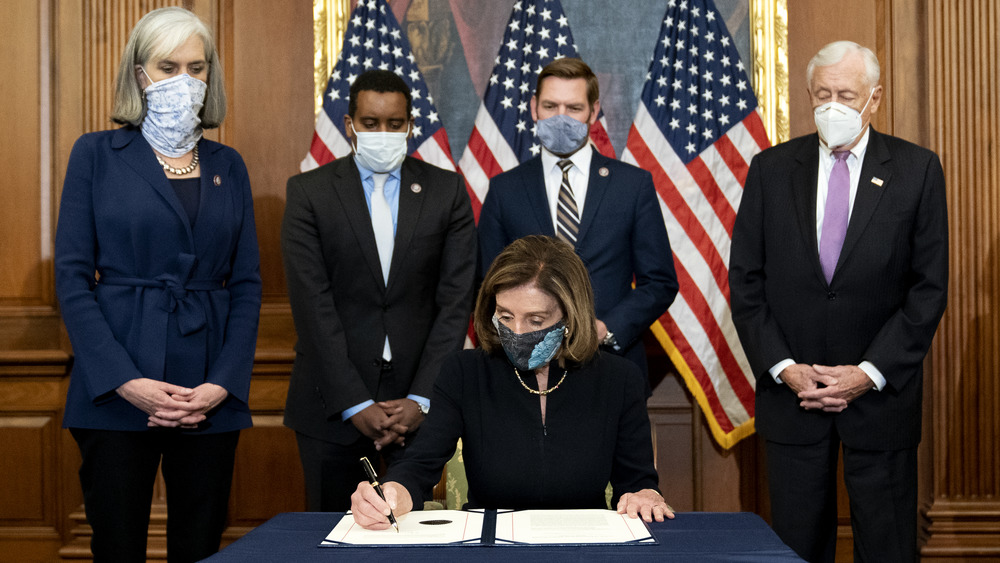 Stefani Reynolds/Getty Images
President Donald Trump just made history by becoming the first sitting president ever to be impeached twice. Trump, who was recently banned from Twitter, alongside several other notable sites, was curiously quiet as the proceedings unfolded (likely because he had no choice). As The Guardian reports, the House of Representatives voted 232 to 197 to impeach the commander in chief for "inciting a violent insurrection against the government of the United States" last week. Trump held a rally just a few hours before President-elect Joe Biden's victory was due to be ratified and encouraged his followers to take action to stop it from happening.
This is the first time an American president has been charged twice during the same term "with committing high crimes and misdemeanors." Ten House Republicans voted in favor of impeachment, the sole article of which charges Trump with "inciting an insurrection," epitomized by House speaker Nancy Pelosi as a "day of fire." She described the sitting president as representing a "clear and present danger to the nation we all love." However, according to one Republican, the real culprits for Trump's behavior are the Hollywood types who publicly spoke out against him.
A Republican representative called out celebs for criticizing Trump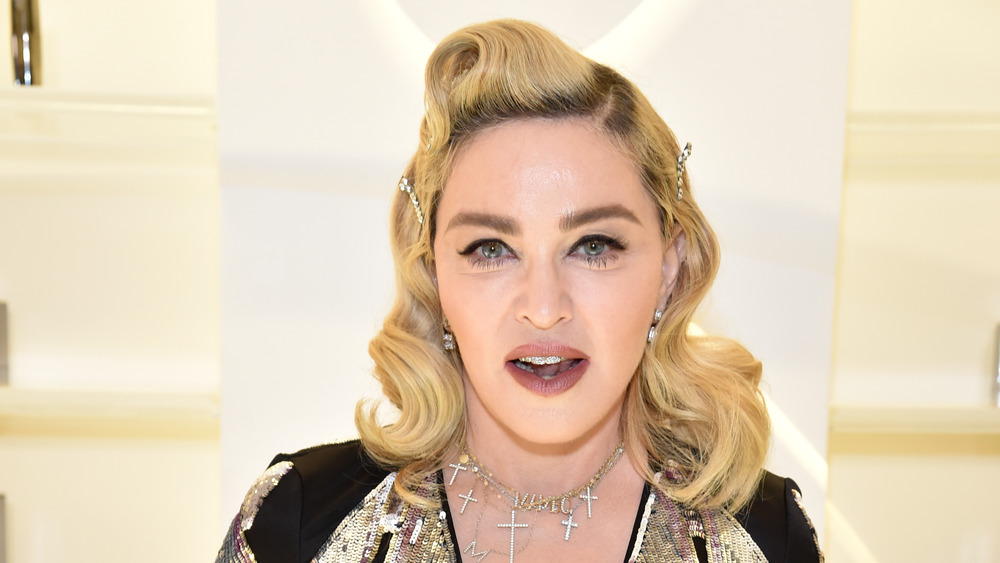 Kevin Mazur/Getty Images
During an impassioned speech defending Trump, Rep. Ken Buck (R-CO) laid the blame for the insurrection at the feet of celebrities including Madonna, Kathy Griffin and Robert De Niro. "Madonna thought about blowing up the White House," he noted, adding, "Robert De Niro said that he wanted to punch the president in the face." Buck also called out Griffin for her now infamous art piece featuring a bloodied and beheaded Trump, arguing, "nothing was said by my colleagues at that point." The Republican congressman was seemingly comparing Trump inciting a violent insurrection to liberals making frustrated statements about the state of the country under his leadership.
Griffin loved even being in the same sentence as the Queen of Pop. The comedian has been vocal in the past about just how much she lost by taking a swipe at Trump, memorably telling Jimmy Kimmel she was on the no-fly list for two months, "like a terrorist" and was questioned by the feds to boot. Madonna's comments, meanwhile, were made during an appearance at the 2017 Women's March. At the time, she also urged those gathered not to "fall into despair." The iconic singer subsequently clarified on Instagram that she hadn't meant to promote violence, which stands in stark contrast to Trump's wishy-washy statements on the insurrection thus far (via NPR).