Bad News For Cat Cora And Her Wife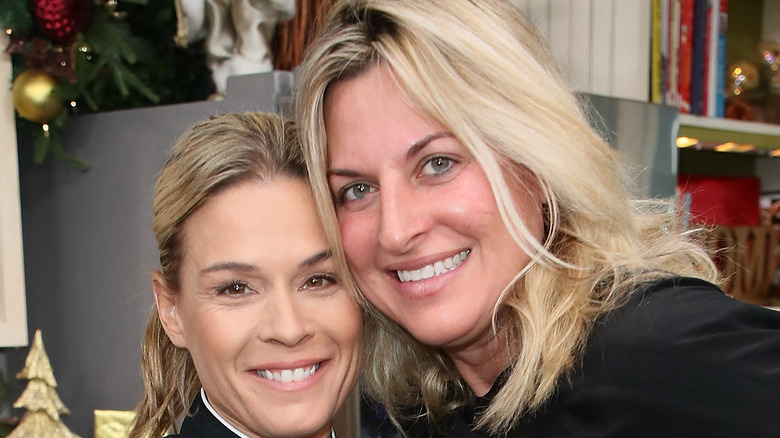 David Livingston/Getty Images
If you follow reality television at all, you're likely already a fan of "Iron Chef" (think Bobby Flay, Mario Batali, etc).  The American version of the Japanese cooking show pits active chefs versus new challengers, and everyone dukes it out to find out who the best chef really is. Cat Cora was the first-ever female chef on the show's predecessor, "Iron Chef America." She's gone on to host several successful shows, including "Around The World In 80 Plates" and "Family Food Fight."
Cora married music executive Nicole Ehrlich in 2018 in a ceremony in Santa Barbara, California. At the time, Cora could only gush to Us Weekly about her new wife. "Today was such a magical day. I married the love of my life, Nicole Ehrlich, in front of all of our family and closest friends," Cora said. "To share our love and commitment to one another, alongside our six sons, was a dream come true. We couldn't have asked for a more perfect day!"
Unfortunately, it sounds like the good vibes have come to an end. Nicole Ehrlich has filed for divorce (here's how to jump back into the dating scene after divorce, just in case you're facing some hardship).
This will be Cat Cora's second divorce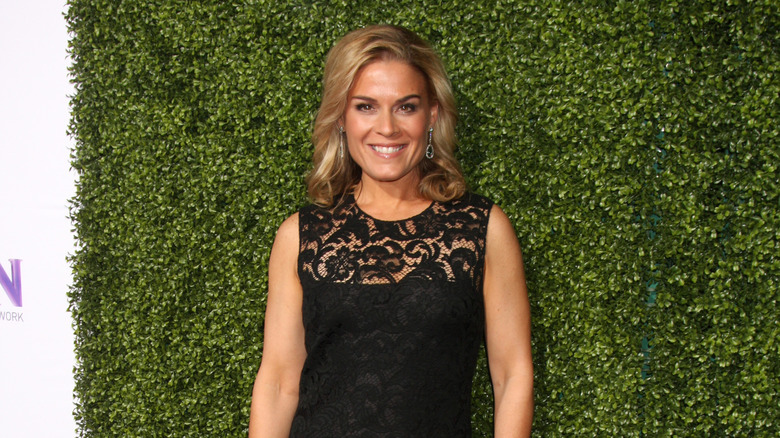 Shutterstock
It's currently not clear what led to the end of Cat Cora and Nicole Ehrlich's marriage. Cora was previously married to her first wife, Jennifer, from 2013 to 2015. While their marriage was short, the two were in a long-term relationship for years before they got married. They also share four children together: Zoran, Caje, Nash, and Thatcher.
Cora announced the end of her first marriage through People. "It is with great sadness, that after 17 years, a tremendous amount work, careful consideration and heavy hearts, my wife and I have mutually decided to no longer remain married," Cora said at the time. "In love, there is a season, a reason and a lifetime." She concluded her statement by emphasizing the love both she and Jennifer had for their children, and she highlighted her commitment to co-parenting (making them one of many reality television couples to co-parent, just think of Christina Haack and Tarek El Moussa). 
Of course, some drama did come out of the woodworks during Cora's first divorce. The celebrity chef told Page Six in 2020 that her ex-wife was "wanting to destroy [her] life at any cost" and claimed that Jennifer was "cyber-stalking" and causing "mental and emotional distress." Time will tell if things between Cora and Ehrlich will get this bad.