The Surprising Reason Clint Eastwood Nearly Gave Up On Acting Forever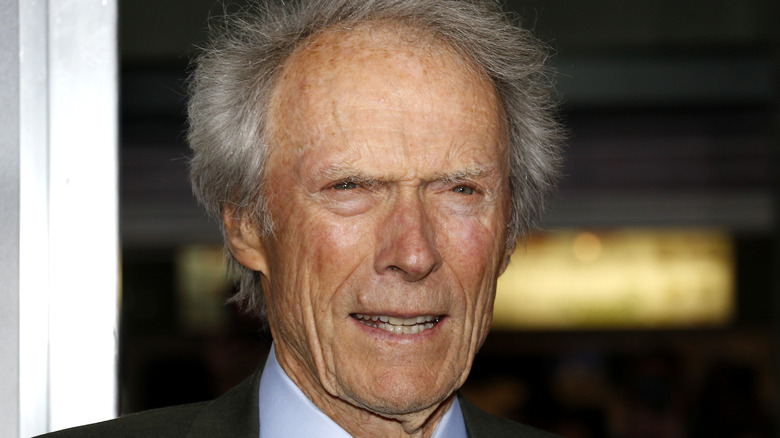 Shutterstock
Clint Eastwood has starred in some unforgettable roles such as Harry in "Dirty Harry," but the tough-guy icon almost never pursued acting as a career. He told the Associated Press he hated starring in a one-act play as a youth in school and swore he'd never do it again. "I was a terribly complex young kid, and the last thing I wanted to do is do an extrovert-ish thing like acting," he said. "But then when you get into acting later as an adult, you realize it's not necessarily an extroverted thing. Introverts make great actors because they have a lot of things they're holding in. It's just a question of learning how to get them out into the open."
Eastwood only fell into acting after being stationed at the U.S. Army's Fort Ord in California in 1951 (via Mashable). When Universal Studios used the base as a filming location, the film crew took notice of Eastwood's 6-foot-4 frame and rugged good looks and invited him to a screen test with film producer and director Arthur Lubin. While his looks were striking, his acting ability wasn't. Eastwood had to enroll in acting lessons before landing his first big role — Rowdy in the TV series "Rawhide" — a couple years later.
Clint Eastwood has said he's giving up acting, only to later change his mind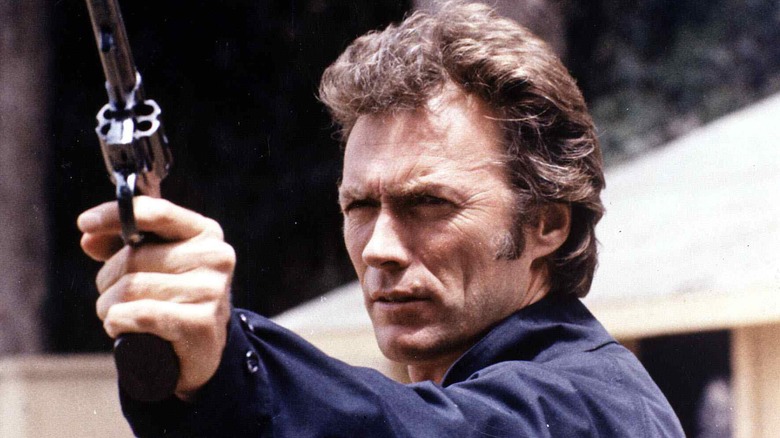 United Archives/Getty Images
Clint Eastwood might be a legendary actor (and, of course, director), but he seems to have a love-hate relationship with the career that made him a household name. With directing, "you don't have to suit up. People aren't coming in and combing your hair or whatever. It's a little more leisurely, but different," he told Cinema Blend.
In fact, according to Reuters, the actor has said on numerous occasions that he's giving up acting forever in order to solely direct — only to later star in another film. One example is his role as a grumpy Korean War veteran in "Gran Torino," which he also directed. At the time, he admitted, "I think I started saying that back a few years ago, I said 'I don't think I'll act anymore, I'll stay behind the camera' and then 'Million Dollar Baby' came along and I liked that role," he said (via Reuters). "Now I've done 'Gran Torino.'"
Eastwood also directed and starred in "The Mule" in 2018, and IMDB lists an upcoming role in the film "Cry Macho," which he is also directing. In the movie, which is expected in October 2021, Eastwood plays an ex-rodeo star and horse breeder who is hired to transport a boy across the country to his father, finding redemption along the way.