Here Are The Scents Ciara Actually Uses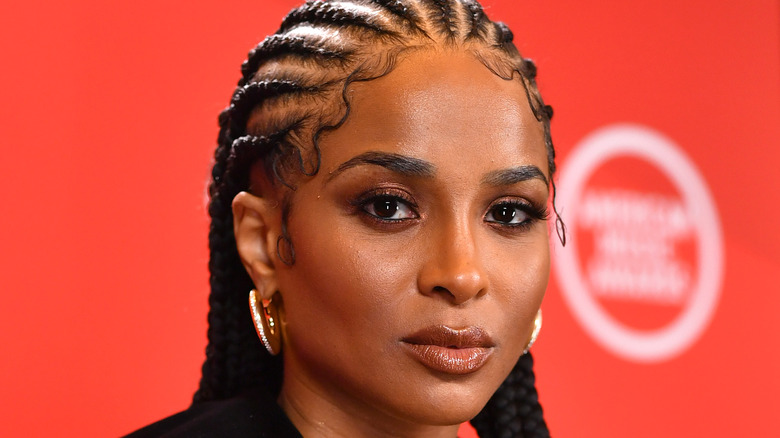 Emma Mcintyre /ama2020/Getty Images
Ciara isn't just a singer, but a businesswoman too. In November 2020, the Grammy award winner released a fragrance titled R&C The Fragrance Duo with her husband, NFL football player Russel Wilson, (via PR Newswire).
This fragrance, according to the outlet, was a dream come true for the couple. "To do life together is the greatest gift, and to be able to create our first fragrance together was a dream come true," the couple said in a statement obtained by PR Newswire. The proceeds will also be going to the duo's Why Not You Foundation, "a nonprofit dedicated to education, children's health and fighting poverty, empowering today's youth to lead with a why not you attitude," founded by Wilson in 2014. 
In the statement, Ciara and Wilson expressed, "Being able to also give back was especially important to both of us – and doing so through our Why Not You Foundation was an essential piece that adds to the meaning of launching the fragrance."
According to Byrdie, perfume is a big part of Ciara's life. She uses different scents for different obligations. owever, as Byrdie reports, the scent that matters most to her is the R&C Fragrance. "Russell and I created it out of love during one of the most trying times our world has ever experienced," she told the outlet. "Creating this product gave us pieces of happiness and joy throughout the difficult year."
Ciara uses different scents depending on her mood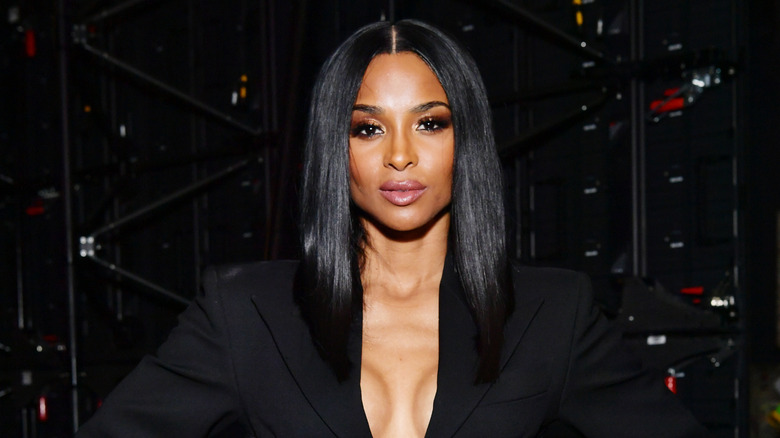 Emma Mcintyre/ama2019/Getty Images
Since she achieved one of her biggest dreams, many fans are wondering: what scents does Ciara use?
The star's go-to scent, according to Byrdie, is "classic, memorable, fresh, and romantic," but, she still tries new scents on when needed be. For example, she wears a rose musk when she wears powerful suits. "I just love the smell of it," the mother of two explained. "It makes me feel really good, and it gives me confidence."
Fragrances have always been important to Ciara. In fact, the singer was actually named after the fragrance Ciara by Revlon, per Byrdie. "My dad bought that scent for my mother when she was pregnant with me," she explained, which is why the scent was the first fragrance she ever owned herself.
Each fragrance she has (or smells) holds significance to her. When she needs comfort, she likes to smell her husband's Le Labo Santal 33. She gushed, "It reminds me of all the good times we've had together."