Bill And Melinda Gates' Daughter Just Said This About Their Split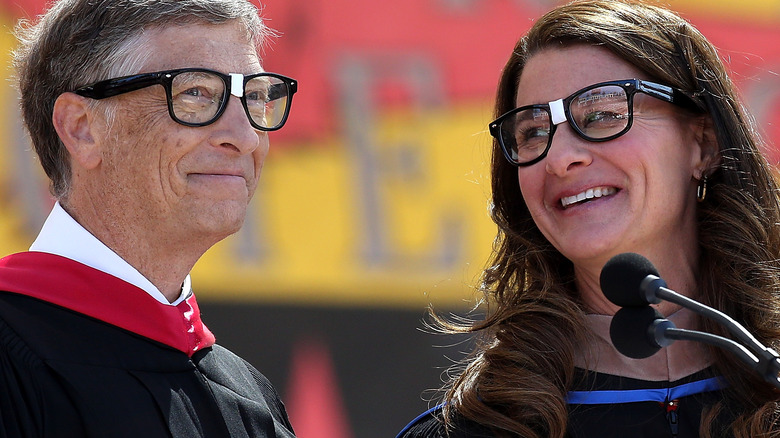 Justin Sullivan/Getty Images
Microsoft founder Bill Gates and his philanthropist wife Melinda are divorcing after 27 years of marriage. The couple made the sad announcement on Twitter, writing, "After a great deal of thought and a lot of work on our relationship, we have made the decision to end our marriage." The duo will continue to work together at the Bill and Melinda Gates Foundation, which was founded in 2000 and tackles education, gender equality, and healthcare issues. The Gates noted, "We continue to share a belief in that mission and will continue our work together at the foundation, but we no longer believe we can grow together as a couple in this next phase of our lives." 
Referencing their three children – Rory, Phoebe, and Jennifer – the pair requested "space and privacy for our family as we begin to navigate this new life." As CNBC reports, Bill led Microsoft from 1975 until 2000, at which time he transitioned into being solely chairman and chief software architect, before stepping back in 2008 to focus on the foundation and taking  an even less active role in 2020, in the wake of the ensuing COVID-19 pandemic. The couple's considerable personal fortune will be a major source of intrigue as they go through divorce, but it's worth noting the impact on their family will be just as keenly felt, if not more so. 
This is a tough time for the Gates family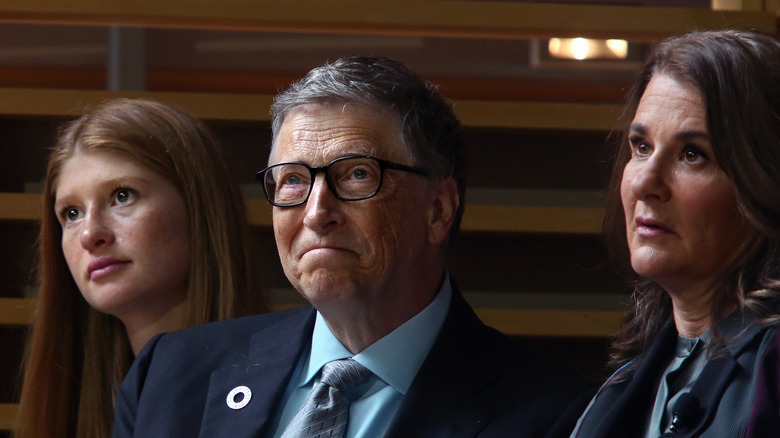 Yana Paskova/Getty Images
According to Entertainment Tonight, Jennifer Gates, the eldest child of Melinda and Bill Gates, admitted on social media that the family has been taking the split very hard. Just after the announcement went public, Jennifer took to her Instagram Story to share a message. "It's been a challenging stretch of time for our whole family. I'm still learning how to best support my own process and emotions as well as family members at this time, and I am grateful for the space to do so." Jennifer thanked fans for their support but confirmed this would be her last public statement on the matter. The 25-year-old also requested privacy, in a similar manner to how her parents did in their own statement, "while we navigate the next phases of our lives." 
Jennifer's brother Rory is 21, while their sister Phoebe is 18. The Gates' statement noted they'd "raised three incredible children" together. Hollywood Life notes Jennifer is an accomplished equestrian who competes at a national level, as well as a second year medical student at NYC's Icahn School of Medicine. The Stanford graduate is engaged to grand prix horse rider Nayel Nassar. Although her parents are exceedingly rich, neither Jennifer nor her siblings will inherit the bulk of that wealth when they die, with tech billionaire Bill previously confirming he plans to leave a "miniscule" sum of about $10 million each for his kids, with the remainder being donated to charity.