Why Chris Hemsworth's Fans Are Furious With The Star's Extravagance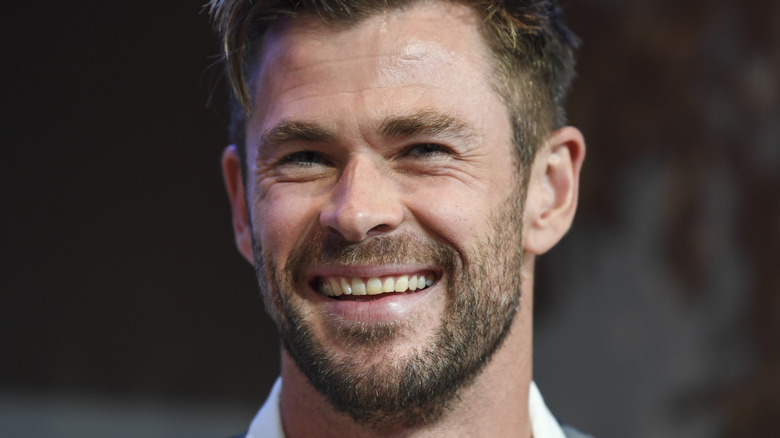 James D. Morgan/Getty Images
Aside from a few snap-lockdowns over the past year, Australia is one of the only countries that has started to go back to normal following the coronavirus pandemic. There are still restrictions in place, but for the most part, residents in parts of the country like New South Wales can meet up with family and friends at gatherings without having to wear masks (via Broadsheet). For indoor parties, there's a cap of 100 people, and a COVID-19 safety plan must be filled out. Up to 200 people can gather outdoors, and there's no restrictions on dancing or singing at events (via the Daily Mail). 
One family that certainly seem to be making the most of the eased restrictions are the Hemsworths, who have been throwing huge, extravagant parties since February. Both Chris Hemsworth and his wife, Elsa Pataky, have been sharing snaps of their lavish get-togethers on Instagram, with many fans wondering what it must be like to live in a country where life is pretty much back to normal. 
The Hemsworths have been hosting huge parties since February
The Hemsworth fam most recently celebrated May Day with a self-described "white party," which saw the likes of Matt Damon and his wife, Luciana Barroso, in attendance, as well as Luke and Liam Hemsworth with their significant others. Pataky gave the most insight on her Insta, sharing pics of the guests as well as a cute video of her and Chris Hemsworth dancing to the Bee Gees. "With those dance moves who could I say no!" she captioned the post (via Instagram). 
Per Daily Mail, some social media users were annoyed to see such a large and lavish gathering, with no social distancing or mask-wearing whatsoever. As one commented, "One question, in Australia there is no pandemic? If so, I'll emigrate." And another noted, "It's as if Covid is a thing of the past. No masks. No safe distancing. Must be a relief."
However, as another person pointed out, "Australia has been done with Covid for a while. THEY ARE LIVING A DIFFERENT LIFE!"