Mark Wahlberg's Body Transformation Is Turning Heads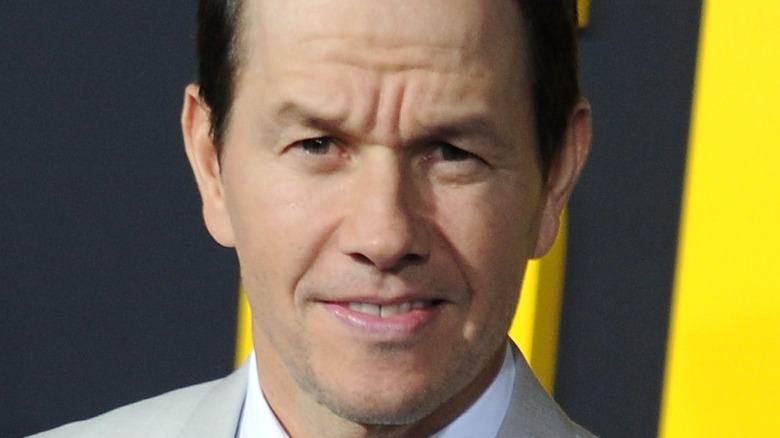 Albert L. Ortega/Getty Images
Throughout the years, multi-talented star Mark Wahlberg has stunned audiences with his performances in "Boogie Nights," "The Departed," "The Fighter," and even the hit comedy "Ted." However, these days, Wahlberg is turning heads before the cameras for his next film even start rolling.
The Boston native is slated to portray a "boxer-turned-priest" Father Stuart Long in the appropriately titled "Father Stu," a role that requires – depending on who you ask – a fair bit of sacrifice on Wahlberg's part (via Daily Mail). During an appearance on "Jimmy Kimmel Live!" Wahlberg revealed his plan to gain 30 pounds in a matter of three weeks. Based on Wahlberg's latest Instagram post, it would appear he's kept good on his word.
The actor took to social media to showcase a bit of his progress, sharing side-by-side pictures of his previous athletic physique to his more rounded dad bod.
Wahlberg captioned his post, "From this 3 weeks ago, to this, now. Thanks to @chef_lawrence_d cooking." So how did he do it? Well, Wahlberg's plan for beefing up was pretty simple. "I want to go to bakeries. I want to go to Denny's," he expressed to host Jimmy Kimmel. "I want to get pancakes. I want to get everything I can possibly get my hands on."
Mark is putting his body to the test for this passion project
It was only three years ago that Mark Wahlberg made headlines for his jaw-dropping workout routine. When the actor shared his "typical" daily schedule via his Instagram story, many were quick to notice that it includes waking up at 2:30 a.m., two workouts (one at 3:40 a.m. and another at 4 p.m.) and a quick stint in a cryotherapy chamber (via Men's Health). Wahlberg then calls it a day at 7:30 p.m., when many are just sitting down for dinner.
The star also regularly documents his muscle gains on Instagram. In February 2021, he shared a video of himself exercising with what Wahlberg referred to as the "2:30 a.m. club," with a group of similarly buff friends exercising with "the B strong straps," as Wahlberg noted.
For the actor to be willing to sacrifice his hard-earned physique makes it even more clear that the film is a passion project of his – one that he has reportedly been trying to get made for six years, (via The Hollywood Reporter). The film is set to begin production mid-April 2021, and Wahlberg believes in it so much, he's even put his own funding into it.
Whether or not the film will be a success remains to be seen, but at the very least, Wahlberg will look the part.